Although the Covid-19 pandemic significantly impacted museum attendance and Washington DC tours, the National Gallery of Art topped the list for most visited DC museums in 2020. As the premier branch of the Smithsonian's exemplary art portion, the National Gallery of Art is one of the most popular and impressive art museums in the US, rivaling MoMA and the Met in New York and Boston's Museum of Fine Art. The Gallery features the only Leonardo da Vinci piece in the Americas and works by Johannes Vermeer, Rembrandt, Raphael, Gilbert Stuart, and more. The National Gallery of Art also includes the next-door Sculpture Garden, which showcases sculptures from artists like Tony Smith, Sol DeWitt, etc. If you're an art lover, then the National Gallery of Art should be first on your list of places to visit.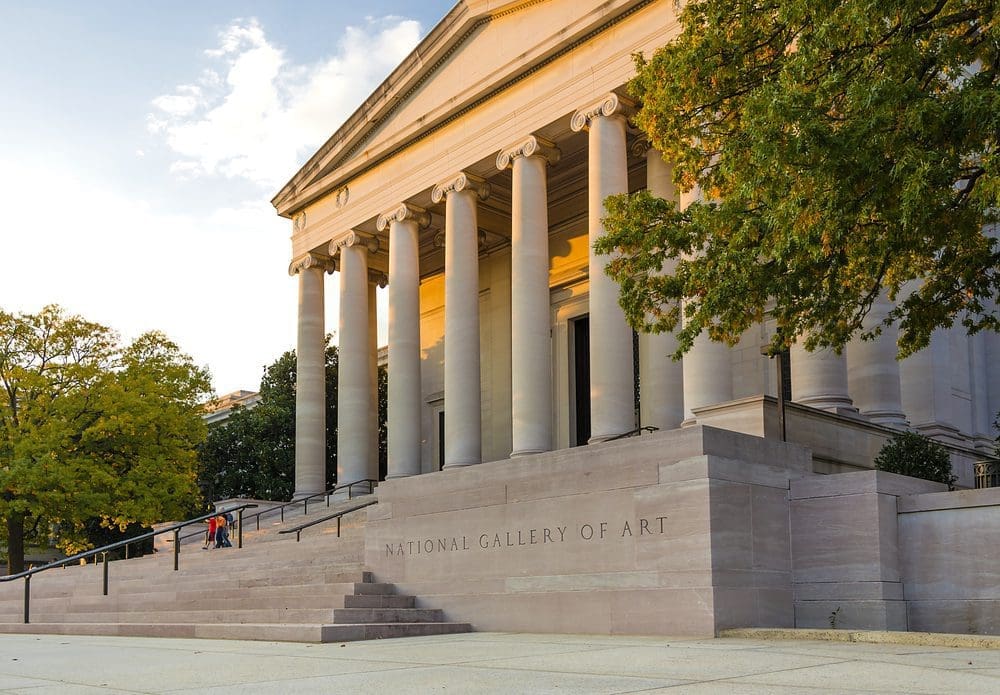 The next most visited museum in Washington is the National Museum of Natural History, another Smithsonian branch. Like all Smithsonian museums, the Museum of Natural History is accessible to the public. It features the world's largest natural history collection – even beating out New York's American Museum of Natural History. Although it dropped to the bottom of the list for 2020, the National Air and Space Museum is usually the most famous in Washington DC. It features a ton of displayed aircraft like the Apollo 11 moon lander, the Wright brothers' original Wright Flyer, and Charles Lindbergh's Spirit of St. Louis.

If you'd like to see all these museums and the rest of the city, we recommend taking our own Washington DC Monuments Self-Guided Tour. The tour will take you to the best and most exciting spots in the city, including the branches of the Smithsonian, the White House, and the monuments of the National Mall.