If you're planning a trip to Joshua Tree National Park, then this post is for you. Exploring national parks can feel a bit overwhelming at first, but don't worry; we've made a list of the sights and hikes that define Joshua Tree. If at any point you feel like you want to explore even more of the park, check out Action Tour Guide's Joshua Tree Tour.
Hidden Valley Nature Trail
This easy, 1-mile loop trail is one of the most popular hikes in the park! Hidden Valley is home to unique rock formations and the park's iconic Joshua trees. The valley also has a dark past that you can learn about on the Action Tour Guide's Joshua Tree Tour.
Cottonwood Spring
Did you know that Joshua Tree National Park is home to 5 oases?
Cottonwood Spring is just as lush and green as it sounds. Here, you can hike under palm trees and learn about the Cahuilla people who still live near Joshua Tree. The oasis is also an excellent spot for birding! So bring your binoculars if you're interested in getting a good look at some of Joshua Tree's 250+ bird species.
Key View
The lookout at Keys View gives you a panoramic view of the park and even beyond! This sight of the Coachella Valley is wheelchair accessible, so everyone can have a chance to see a birds-eye view of the desert.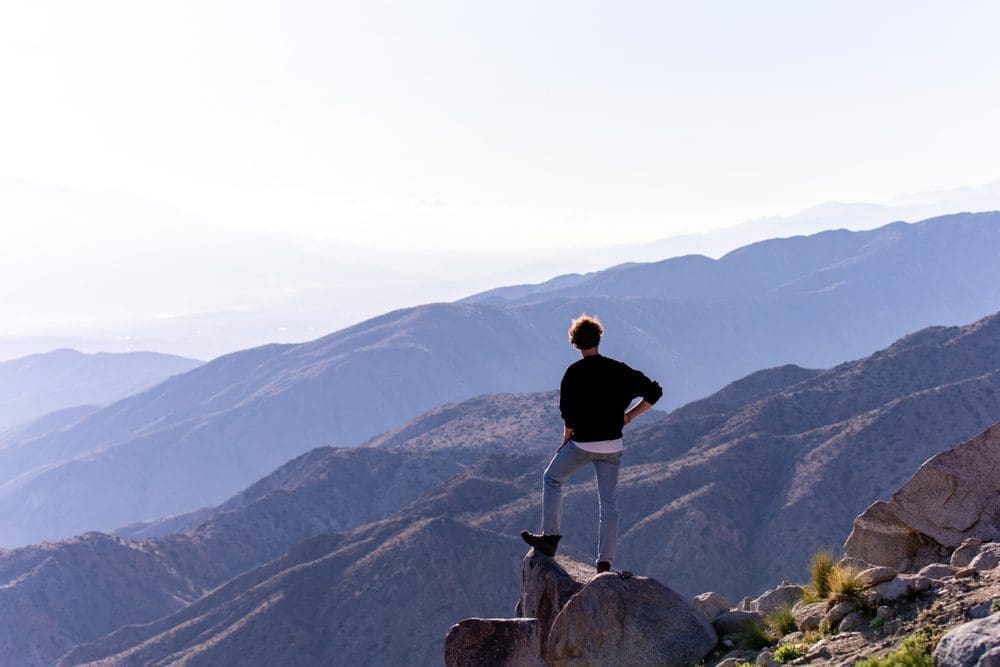 Joshua Tree National Park
Want to learn more about this park? One of the best ways to see Joshua Tree's highlights is by taking a self-guided tour like the one Action Tour Guide offers. You'll be guided to some of the park's most popular sights like the Cholla Cactus Garden. The tour uses GPS technology to time when to play its narration, so you'll learn about hikes when you're right near them.
So what are you waiting for? Start your Joshua Tree adventure today by downloading Action Tour Guide's Joshua Tree Tour today.
Essential Travel Guide: