The 1.5-hour taxi ride from the airport to your tour of Tulum will run you about USD 70. But there are a few other ways to get down to Tulum.
How else can I get to Tulum?
A shuttle from the airport to Tulum has similar rates to a taxi cab. But there are discounts if you don't mind sharing with another group!
The most affordable way to get from Cancun to Tulum is by bus. However, it will take you some time. You will have to change buses halfway through the route at Playa del Carmen. Not fast, but definitely cheap.
You might want to rent your own car at the airport instead. This allows you to travel at your own pace, take detours, and explore off the beaten path.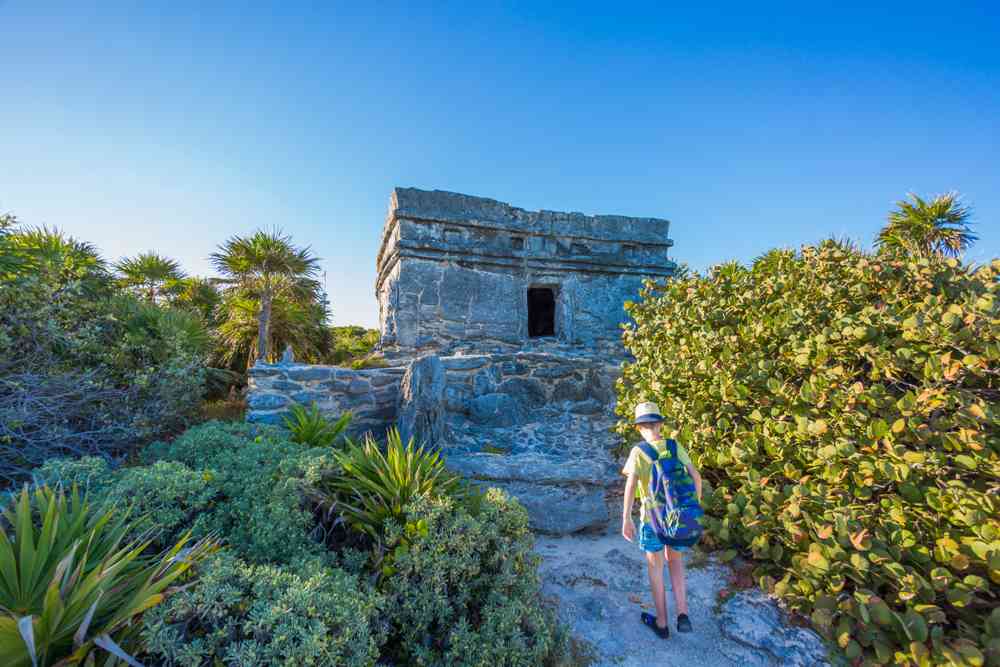 Looking to cut down on expenses? You can try traveling during the off-season from June through October. The weather is more unpredictable, but the costs go WAY down from their inflated tourist prices.
How do I explore once I get to Tulum?
You can go on foot once you're at the Tulum Ruins site! This self-guided walking tour of Tulum will help you navigate around the site. Since GPS activates it, you can take your time. The narration won't continue until your device detects a landmark within range. Within the walled city of Ancient Tulum, it's like entering a whole other world.
How much does a Tulum tour cost?
Traveling can get super expensive, but your tour of the ruins doesn't have to be. The Tulum tour is only $6.99, with a further discount if you purchase it with the Mayan Ruins bundle. This is one part of your trip you don't have to stress about. 
Essential Travel Guide: