The classic Big Sur drive along Highway 1 is 90 miles – and that's without any driving to reach Big Sur or to return back home. But seeing mountains seemingly rise straight out of the Pacific Ocean is a stunning visual treat that is more than enough to please any nature lover. Taking a self-guided Big Sur tour like this one will also help you see more of what the area has to offer. Did you know that the Big Sur area is home to gray whales? When you take the tour, you'll have the opportunity to check out Garrapata Beach. It's a great place to spot migrating whales from January through March.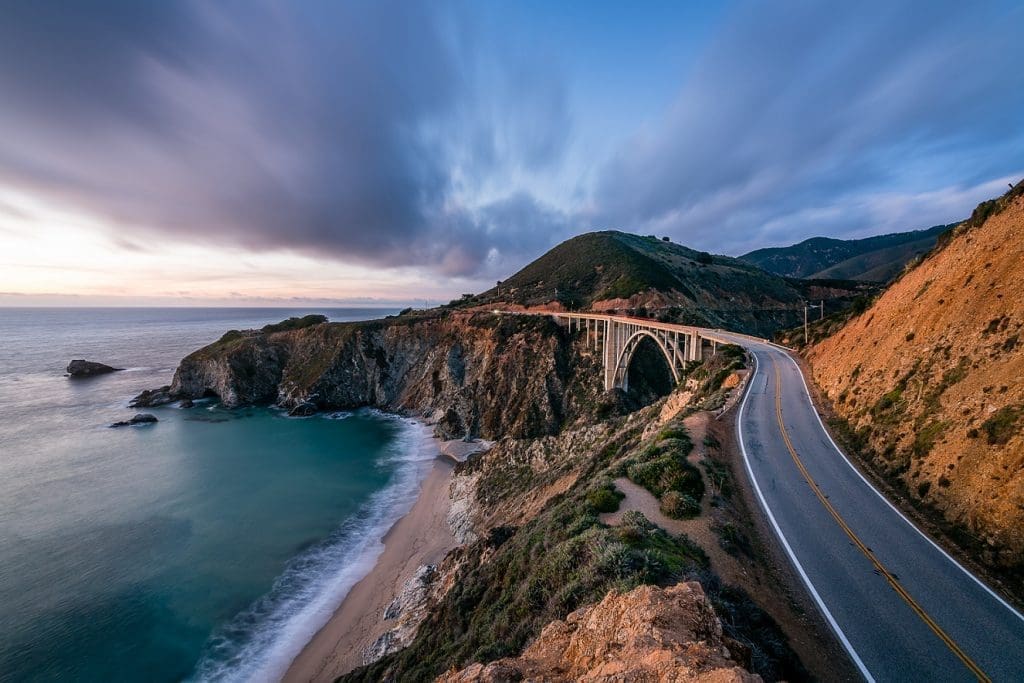 Visiting Big Sur also gives you the opportunity to get away from it all. The area is home to only a few rustic restaurants and lodges because of how mountainous the area is. It really gives you a chance to soak in the beauty of the area's towering redwoods and secluded beaches.
Big Sur Drive
Of course, if 90 miles seems like too much to drive through all at once, you can always split up your trip into multiple days. Action Tour Guide's Big Sur Tour allows you to take as many breaks as you want for as long as you want.  You can even stop touring for the night and start the tour right back up in the morning. During your drive, you'll learn about the area's history and nearby attractions. The tour uses GPS technology to play its narration at certain points along your adventure. That means that you'll learn about attractions and history that are relevant to the section of Big Sur that you're in. You can also consider upgrading to Action+ Unlimited Subscription with 100+ tours. Use the tours as often as you like during your one-year subscription period.
Essential Travel Guide: