Wondering what to do in Lake Tahoe? Between the winter sports, swimming, hiking, casinos, a Lake Tahoe tour, and much more, there's not enough time in one visit to find everything the area has to offer. It's one of the most popular tourist destinations on the west coast for a reason, so there's a little something for everyone.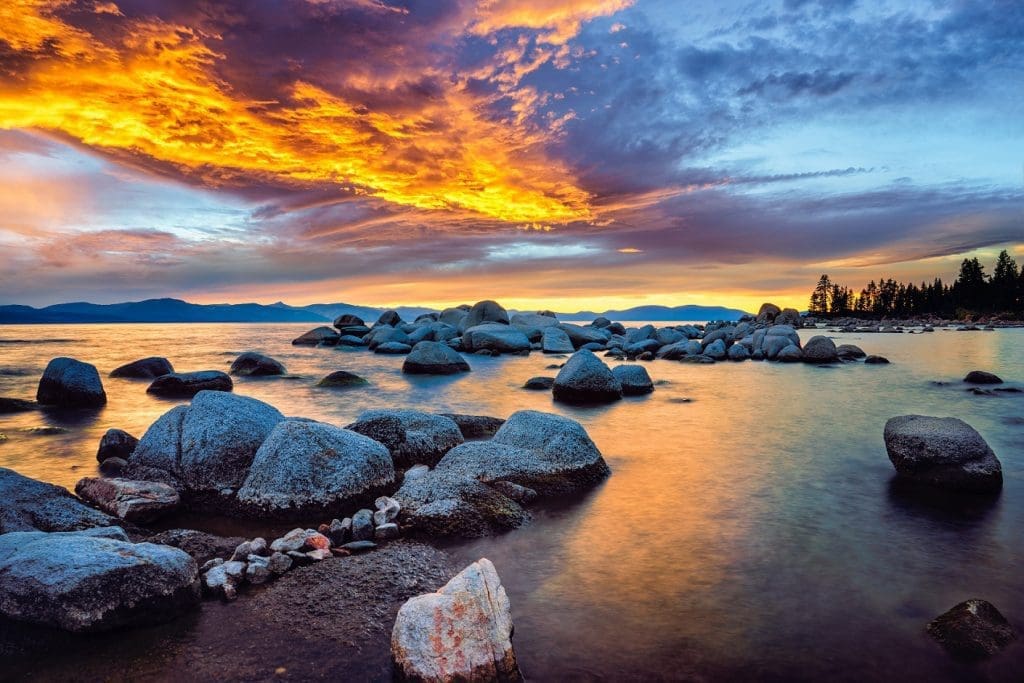 Lake Tahoe is most famous for its winter sports, particularly downhill skiing. Nestled high in the Sierra Nevada mountain range, Tahoe has 15 different ski resorts placed around the lake, with skiing, tubing, and snowboarding. Outside of the resorts the area also has plenty of public sledding parks, as well as enough open space for cross-country skiing, snowshoeing, and snowmobile riding. When it comes to winter sports, you'd be hard-pressed to find an area more perfect than Lake Tahoe.
In the summer, Tahoe is a popular destination for water sports, particularly boating. The Concours d'Elegance, one of the most prestigious boat shows in the country, is held on the lake every August. Besides boating, other popular activities include parasailing, fishing, swimming, jet skiing, and kayaking. It also has some great spots for scuba diving, although it's only recommended for advanced divers due to the increased risk of decompression sickness at high altitudes.
The scenic views of the lake and the forest make Tahoe a great place for hiking, biking, and motorcycling as well. The Tahoe Rim Trail and the Flume Trail are two of the most popular hiking and mountain biking trails in the country, while the Desolation Wilderness just south of the lake is perfect for backpacking.
Gambling is legal on the Nevada side of the lake, most famously at the Cal-Neva Lodge located right on the border. Formerly owned by Frank Sinatra and mobster Sam Giancana, the lodge was the inspiration for the 2018 film Bad Times at the El Royale. To see the lake for yourself, we recommend our Ultimate Lake Tahoe Self-Guided Driving Tour.
Essential Travel Guide: