Joshua Tree National Park is one of the best places in the US to see the Milky Way! The park is considered an International Dark Sky Park, which means that you'll be able to see the night sky filled with countless stars. Of course, this beautiful national park is also worth seeing in the day, so consider taking Action Tour Guide's Joshua Tree Tour as you wait for the sun to set.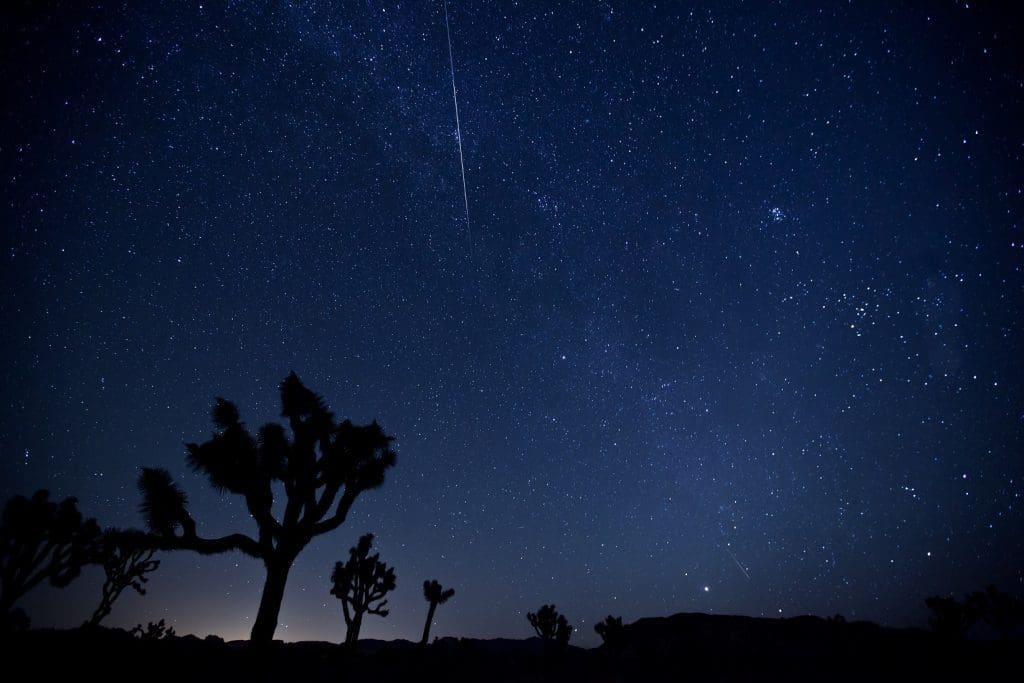 Why Can You See So Many Stars at Joshua Tree?
Joshua Tree is far enough away from neighboring cities that it doesn't have a lot of light pollution. Now this form of pollution doesn't take the form of smog or carelessly tossed trash. Light pollution is just the light from artificial lights. These lights are so strong that they light up the night sky. The artificial brightness ends up being brighter than what we can see of stars light-years away, so in places like cities, we often can't see the stars at all because the world around us is too bright. But in Joshua Tree National Park, California, you can experience the night sky in a way that our ancestors who've seen it.
When Is the Best Time to See the Night Sky at Joshua Tree?
The best time to stargaze is around the time of the new moon. This way, the light of the moon doesn't compete as much with the stars. But if you're looking for a special treat, you can get a fantastic look at the Milky Way in the summer at Joshua Tree National Park, California!
Joshua Tree National Park, California
Make a trip out of your stargazing adventure with Action Tour Guide's Joshua Tree Tour. This self-guided tour downloads straight to your phone and guides you to the best places the park has to offer. The tour narrates your journey with information about Joshua Tree's intense history and unique nature.
Essential Travel Guide: