What happened on the Gettysburg Battlefield nearly 160 years ago was a defining moment not just for Union military forces, but for America as a unified country. You'll often hear the Battle of Gettysburg referred to as a turning point in the war, where victory began to lean heavily in the direction of the Union. Confederate General Robert E. Lee had an ambition to invade the North from Pennsylvania. Had he succeed in his plan, the war would have ended in favor of the Rebel forces and slavery would have continued. Lee wanted to cross the Potomac River into Virginia, through Maryland and wage a full-on offensive force directly on union soil. From there, Lee would have been able to attack northern cities such as Harrisburg or even Washington D.C. Had Lee succeed in taking Washington D.C after Gettysburg, union leaders and even President Lincoln would have been captured or killed and the Union would have to accept the Confederacy and the continuation of slavery.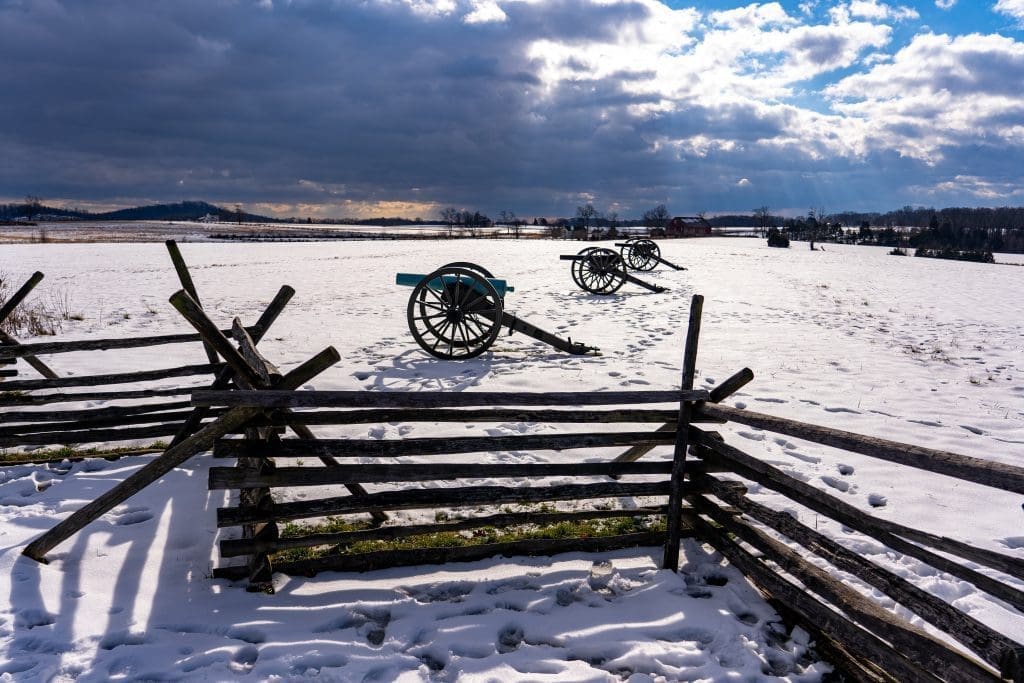 Northern forces were prepared, however, amassing a massive force to defend the North at Gettysburg. In an immovable defense, the Union forces held back the invading confederates. Devastated and battered by the defeat, the Confederates would retreat and never launch another offensive on the north. Important points in the battle include the defense of Little Round Top, led by Joshua Chamberlain from the state of Maine. When the three day battle was over over 50,000 troops were dead, with the Confederate forces losing the most. What makes the battle especially tragic, was the large number of soldiers who were under the age of eighteen. The enormous loss of life on the Gettysburg Battlefield was a moment of reckoning for both sides of the war.
How many people visit Gettysburg each year?
Each year, nearly one million people visit the Gettysburg Battlefield.