The park service made Joshua Tree into a national park for a reason. It's full of outdoor activities like hiking and stargazing, and you never know what will come next on your Joshua Tree adventure.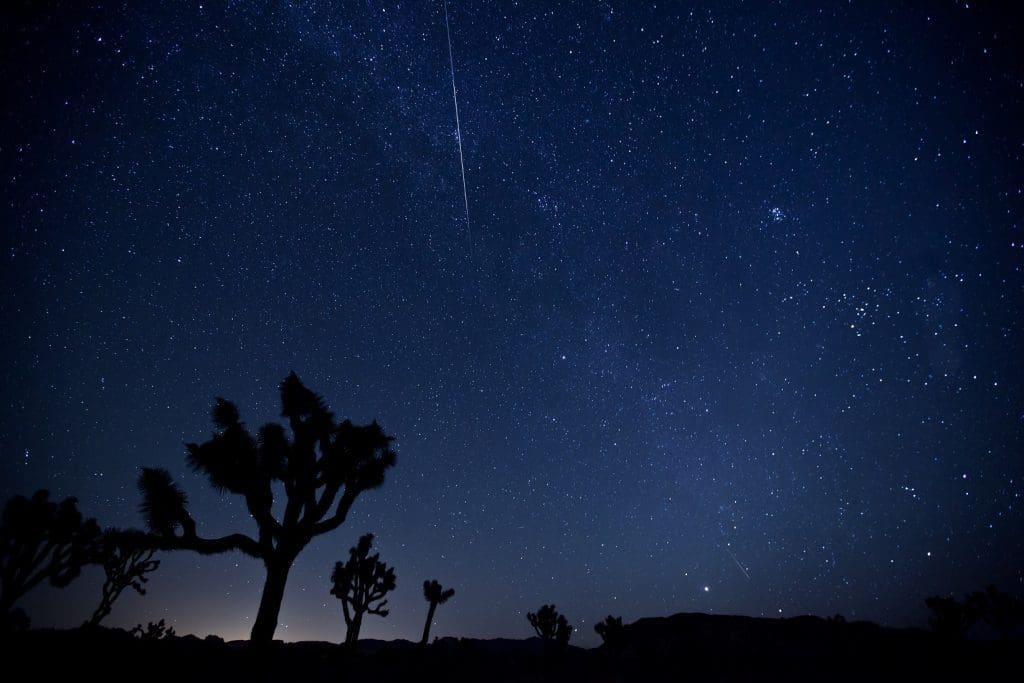 What to Do in Joshua Tree:
Stargaze
Try stargazing if you're looking for an experience that you can only get out in the wilderness. Joshua Tree National Park has a night sky that's full of countless stars. Visit in the summer if daytime highs around 100 degrees don't faze you. Your reward for your day-long battle with the heat will be an awe-inspiring view of the Milky Way.
Hike in Two Different Deserts
Not every national park is home to two different environments. Take a hike in both the Mojave and the Colorado Deserts to get a feel for both of them. We recommend hiking the easy and beautiful Cholla Cactus Garden Loop that takes you near the Colorado Desert's cholla cacti and the moderate Lost Horse Mine Trail that shows off the Mojave Desert and the park's mining history.
See Skull Rock
If you're wondering what to do in Joshua Tree, try heading over to Skull Rock. This rock looks like it's part of a giant's skeleton and is sure to capture your imagination! You can hike there too once you're done taking your photos.
Visit Keys View
Make a stop at Keys View if you only have time to do one thing in the park. The lookout at this stop is wheelchair accessible, so everyone can see the view here. And boy is it a view! You'll see panoramic views of Coachella Valley from your position in the Little San Bernardino Mountains.
Now that you have a better idea of what to do in Joshua Tree, make your trip easy by downloading Action Tour Guide's Self-Guided Joshua Tree Tour. The tour gives you the freedom of exploring the park in your own car, but also guides you to the park's top attractions to make sure you don't miss any stunning views.

Essential Travel Guide: