The Big Sur journey from Carmel-by-the-Sea to San Simeon is 90 miles long. You can drive it in a little over two hours if you don't make any stops. But in order to take a true Big Sur road trip, you'll want to take your time to enjoy the natural wonders along this strip of the California coast. We recommend putting aside 2 to 3 days for this trip in order to take hikes or simply relax and take in the nature around you. Big Sur is known for its poor cell service, which makes it the perfect place to disconnect from work and worries.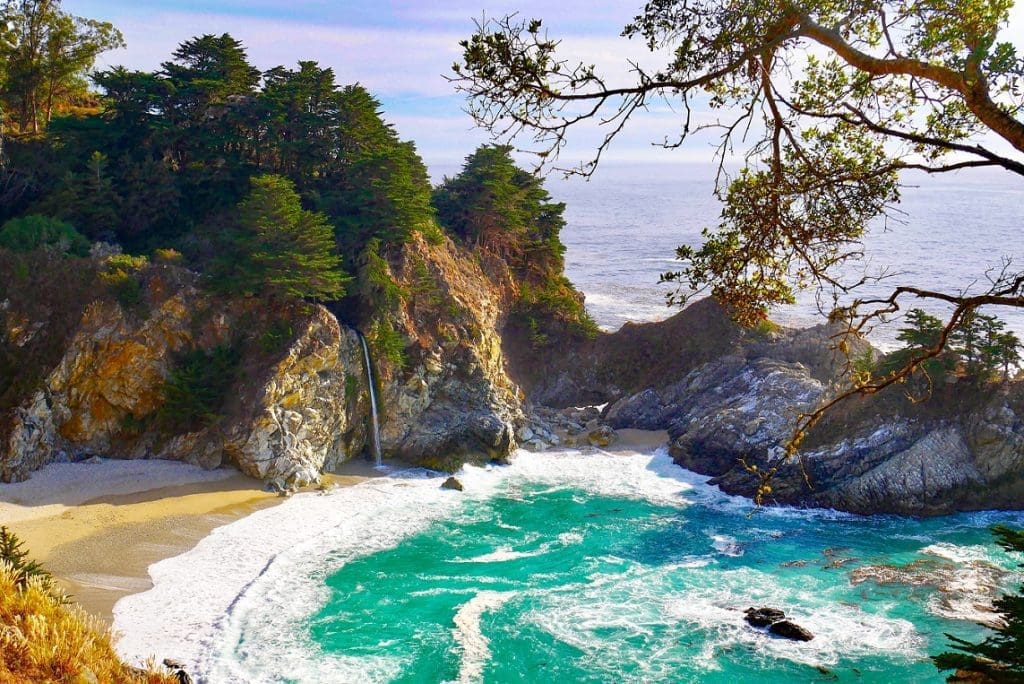 Big Sur Road Trip
Action Tour Guide has an audio tour that works as a great guide for any Big Sur road trip. Spotty cell service might be good for getting away from it all, but it can be inconvenient if you're not sure where the best stops along Big Sur's iconic Highway 1 are. That's where Action Tour Guide's tour comes in. The tour is able to use GPS technology to automatically play narration at specific points despite poor cell service. Throughout the tour, you'll learn about the Big Sur area while also discovering beautiful stops along the way. Action Tour Guide allows you to experience even more of coastal California's beauty by starting the tour in Monterey and ending at Pismo Beach. The tour takes 5 to 7 hours and covers around 150 miles of one of the world's most scenic drives. However, you get to control your tour's pace since the tour is self-guided. So if you want to take your time walking along Pfeiffer Beach or want to grab a bite to eat at one of the restaurants along the way, you can. The audio tour is there as a guide, but you're the one who is in charge of your adventure!
So why wait? Download the Big Sur Tour today.
Essential Travel Guide: