While it's easy enough to see the whole lake on your Lake Tahoe trip, you might want to settle on one side to spend most of your time. Which side you choose will depend on what you're looking for – the north side of the lake has more natural beauty and is a little emptier, and the south side is more built-up and features the best of Tahoe's culture, arts scene, and food. Which side you should visit depends on what you're hoping to get out of your vacation.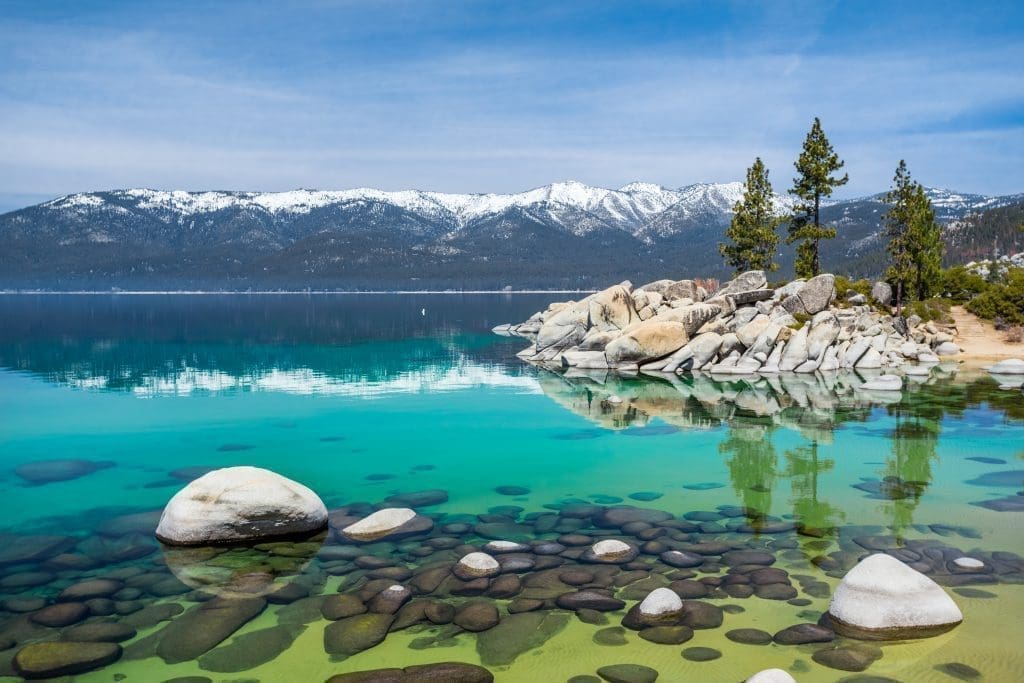 North Lake Tahoe is a great choice for anyone looking to get away and enjoy a little peace and quiet in nature. The crowds are smaller in the north than the south, and the atmosphere is more family-friendly. In the summer, North Lake Tahoe has some of the best trails and hiking spots in the area, and when winter comes around, the area comes alive with skiing, snowshoeing, and other winter sports. If skiing and hiking are your cup of tea, then the north side of the lake is definitely the place for you.
The southern part of the lake, known locally as Tahoe South, is a more energetic scene. If you're interested in checking out the Lake Tahoe nightlife, or have an interest in the arts, then the south is where you should go. The southern part of the lake also features the best places to rent jet-skis, parasails, and scuba equipment to have fun in the water. While most of the ski resorts are up north, Tahoe South has some of the best ones as well, including Heavenly Mountain Resort, the largest ski resort in the area.
If you'd like to drive around and get a sense of both parts of the lake for yourself, we recommend taking our Ultimate Lake Tahoe Self-Guided Driving Tour.
Essential Travel Guide: