The best time of year to take a Lake Tahoe tour will depend on what you're planning on doing there, but we recommend March for anyone interested in hitting the slopes at one of the area's ski resorts. Ski season begins in November and peaks in January, so visiting in February or March is a good way to skip the biggest crowds while still getting the full experience. Make sure to bring snow tires and chains for your car, since the winter months get heavy snowfall in Lake Tahoe. Because the resorts are so popular, your best bet is to skip holiday weekends like President's Day and take some time off work during the week to avoid the crowds. Ski season continues well into the spring at Lake Tahoe, but we recommend that springtime visitors hit the slopes early in the day before the snow starts to melt.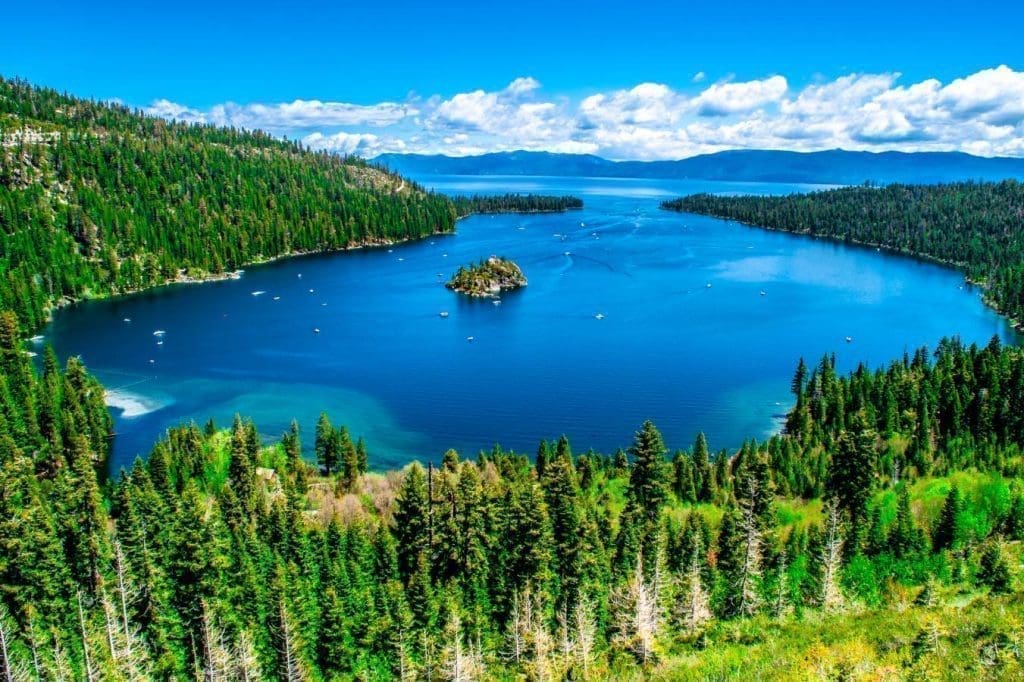 If you're more interested in the lake itself than skiing, we recommend visiting Tahoe in September or October. The summer months are by far the most popular time of year for tourists, which means you'll be fighting crowds the whole time you're there. Hotel prices also triple during the peak season, so waiting for autumn will give your wallet a break as well. It's a good idea to plan your trip before you get too deep into the season, however, since many of the summer attractions like kayak and paddleboard rentals close for the year in early to mid-October.
For a more in-depth look at the lake, we recommend taking our Ultimate Lake Tahoe Self-Guided Driving Tour. Our self-guided tour is the best way to explore Lake Tahoe without breaking the bank.