While you're free to take your time on our self-guided Lake Tahoe tour, you can make it all the way around the lake in about three hours if you don't stop. That being said, if you rush through the drive, you'd really be doing yourself a disservice.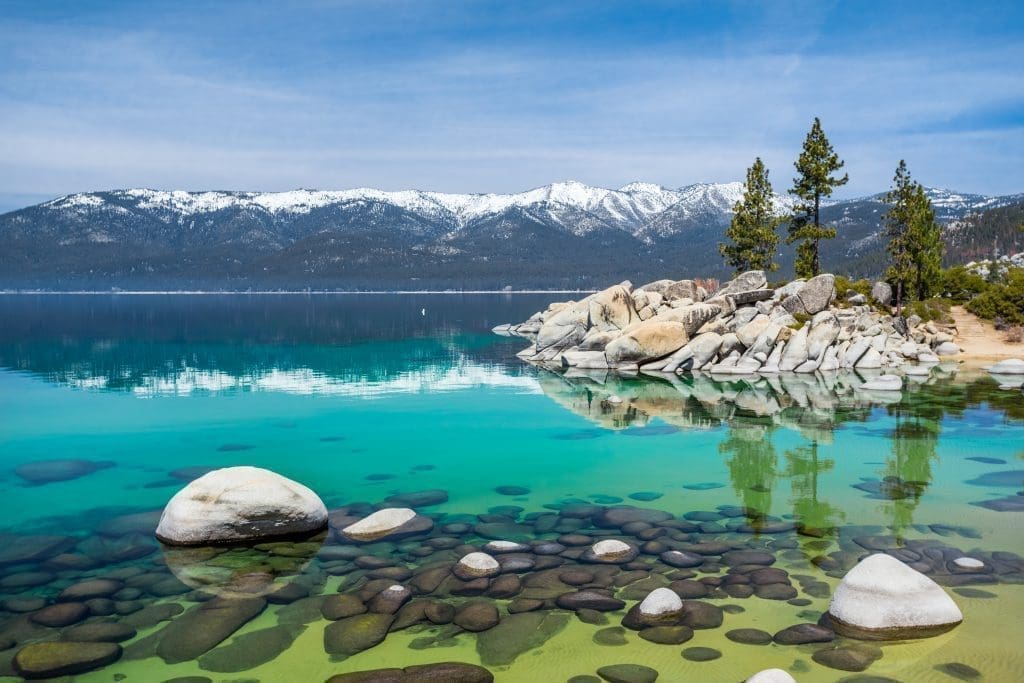 Tahoe has some of the most beautiful vistas west of the Mississippi, so we recommend taking it slow and enjoying the scenery. There are also plenty of little towns and attractions where you can stop and get something to eat or spend a few hours. If you're trying to minimize the stops on your Lake Tahoe drive, then be sure to make one of them the lookout at Emerald Bay State Park, which has the best view of the whole lake.
If you're only driving down one side, then there's some disagreement about which side is prettier. Emerald Bay is on the west side of the lake, in California, and is generally considered the most beautiful part of the lake. However, driving up or down the California side can take longer and usually has more traffic. For a quieter, more scenic drive, many Tahoe locals recommend driving up or down the eastern side of the lake, in Nevada. If you do stick to the east side, make sure you stop at Sand Harbor on the northern end of the lake. The truth is there's really no wrong answer. Every part of Lake Tahoe will offer some stunning natural beauty, so you'll be satisfied wherever you end up. If you'd like to see all the sights and take the full route around the lake, try taking our Ultimate Lake Tahoe Self-Guided Driving Tour.
Essential Travel Guide: