Should you take an O'ahu tour, or drive around Maui instead? Here's what makes each of them unique… and why you should consider going to both!
What's on O'ahu?
If you're a big city person, you might prefer to tour O'ahu. It's home to Honolulu, Hawaii's state capital and massive trading port. Check out magnificent constructions like Aloha Tower, Iolani Palace, and the Bishop Museum. The waterfront is always busy, and In fact, two-thirds of the population of the entire Hawaiian archipelago reside on this one island!
But that doesn't mean O'ahu doesn't have a natural side as well. After all, just a short drive from Honolulu is Diamond Head Crater. This volcano exploded several hundred thousand years ago, and left behind an amazing stone caldera that lets you see the whole city from above. The calcite from the explosion has rendered the beach below particularly sparkly, making the whole place seem even more magical.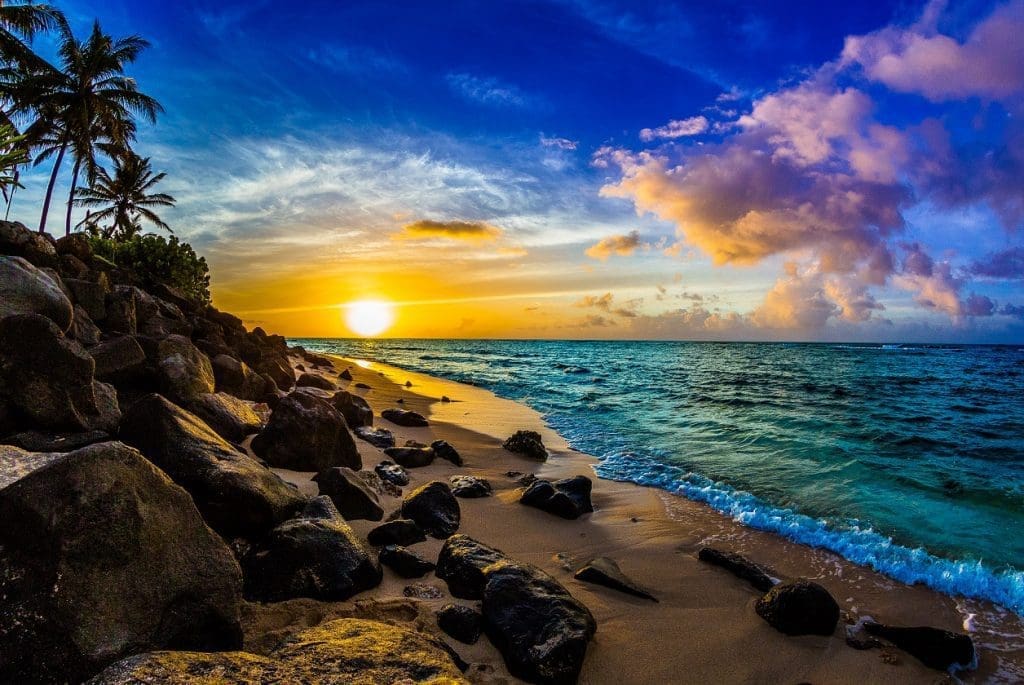 How about Maui?
A Maui tour is more low-key than O'ahu. This island dials down the number of people and dials up the natural beauty. If you want to meditate by a waterfall, sit in a grove of Rainbow Eucalyptus trees, or sunbathe on a black sand beach, this is the place you want to be. It makes a great relaxing vacation after the hustle-and-bustle of Honolulu.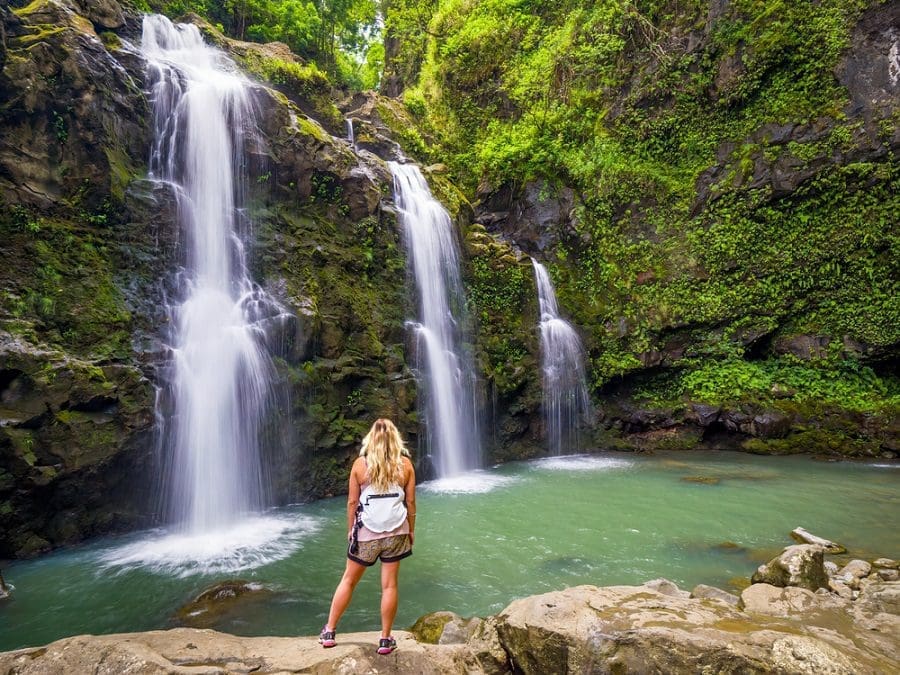 In my opinion, neither of these islands is to be missed. Luckily, it's super easy to travel between Hawaiian islands. 
How do I get between O'ahu and Maui?
Hop on a plane! There are multiple interisland flights departing from Honolulu every hour. It takes just a half an hour by air to get from O'ahu to Maui. Then you're ready to explore!
How can I learn about both O'ahu and Maui?
Download the Hawaiian Tours bundle! Each self-guided driving tour gives you turn-by-turn directions through both islands, hitting all the best sightseeing stops. In between destinations, the tours tell the thrilling story of Hawaiian history, from its ancient monarchs to its induction as the fiftieth U.S. state. 
No matter where you decide to go, you are sure to have a fantastic tropical trip! 
Essential Travel Guide: