We can't speak for everyone, but in our opinion, the answer is yes! A Lake Tahoe trip is definitely worth the time and money. As one of the most beautiful areas in the western US, Lake Tahoe has been a popular vacation spot for over a hundred years now. Whether you're looking to relax and take a swim, hit the slopes, or go hiking or mountain biking through the trees, there's something for everyone. There's a reason why Tahoe draws tourists from all over California and the surrounding states. We recommend it as a vacation spot for anyone looking to get away from the hustle and bustle of the city.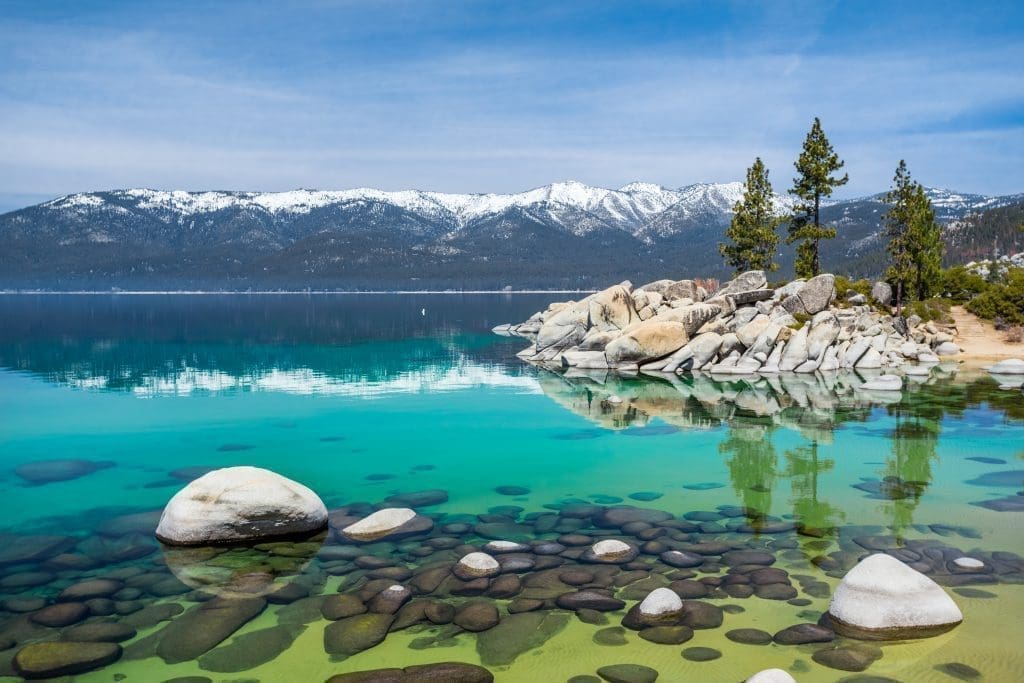 There are tons of activities in or around Lake Tahoe, but the area is most famous for skiing and other winter sports. In fact, the 1960 Winter Olympics were held at Palisades Tahoe resort, just northwest of the lake itself. There are 15 different ski resorts in Lake Tahoe, with plenty of space to go cross-country skiing or snowshoeing as well.
During the summer, the lake itself is the main attraction. People come from all over the western US to swim, kayak, scuba dive, or take a boat out on the water. If you're looking for something a little more active, the forest surrounding Lake Tahoe has some of the best trails and backpacking wilderness in the country. Even if you're not much of a hiker, a short walk out to the Emerald Bay overlook will give you the most gorgeous view in the whole region.
If you'd like to explore Lake Tahoe for yourself, we recommend taking our Ultimate Lake Tahoe Self-Guided Driving Tour. Available through our app on iOS and Android phones, the tour takes you all the way around the lake and features over 60 stops full of information and history.