We can't speak for everyone, but in our opinion, the answer is yes! A Lake Tahoe trip is definitely worth the time and money. With its beautiful scenery, sandy beaches and prime location near the Sierra Nevada Mountains, Lake Tahoe is one of the most popular tourist destinations in California. As one of the most beautiful areas in the western US, Lake Tahoe has been a popular vacation spot for over a hundred years now. If you're wondering whether or not a trip to Lake Tahoe is right for you and your family, rest assured that it can be an unforgettable getaway no matter who joins in on the fun. Whether you're looking to relax and take a swim, hit the slopes, or go hiking or mountain biking through the trees, there's something for everyone. There's a reason why Tahoe draws tourists from all over California and the surrounding states. We recommend it as a vacation spot for anyone looking to get away from the hustle and bustle of the city.
Is Lake Tahoe a good vacation spot?
There are tons of activities in or around Lake Tahoe, but the area is most famous for skiing and other winter sports. In fact, the 1960 Winter Olympics were held at Palisades Tahoe resort, just northwest of the lake itself. There are 15 different ski resorts in Lake Tahoe, with plenty of space to go cross-country skiing or snowshoeing as well. Visitors also have access to several beaches with breathtaking views if they prefer surfing or simply lounging by the lake shores during warmer months. Kings Beach, on the north shore of Lake Tahoe, is a must for anybody driving from California to Nevada. There are many small businesses and eateries in the area. After that, visit Kings beach state recreation area, where there are plenty of beachside picnic areas to enjoy a day at the beach. The beauty of Lake Tahoe is reflected in its water, which is so pristine it is sometimes cited as one of the cleanest of any lake in the world.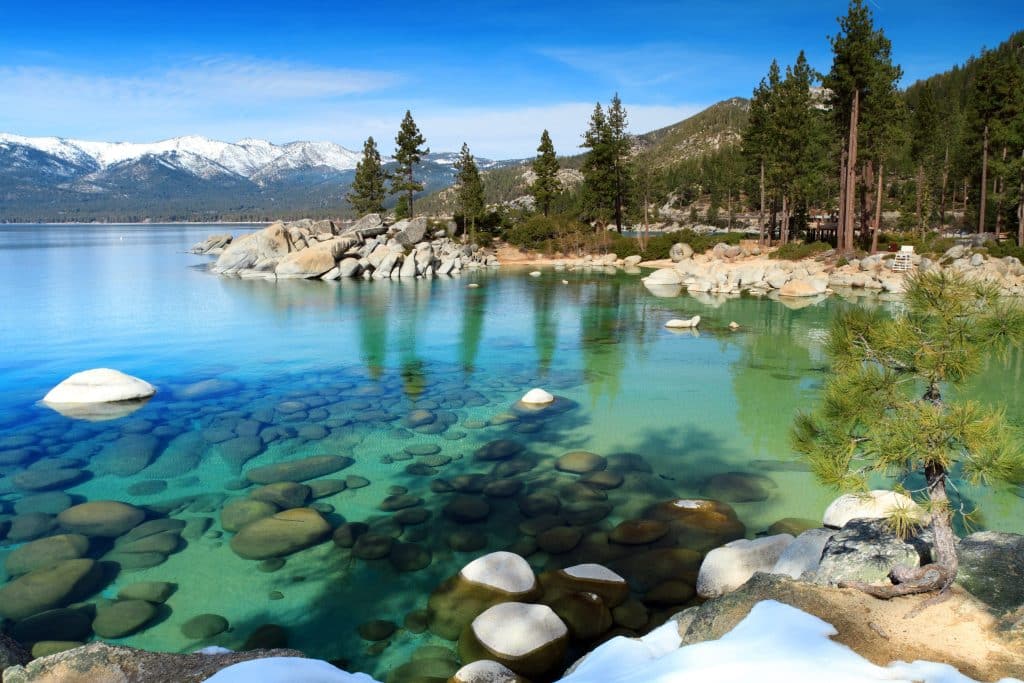 Best time to visit Lake Tahoe
Summer months are the best time to visit Lake Tahoe. During the summer, the lake itself is the main attraction. This gorgeous area attracts even more attention when summer rolls around due its array of lush forests perfect for hiking and biking. People come from all over the western US to swim, kayak, scuba dive, or take a boat out on the water. If you're looking for something a little more active, the forest surrounding Lake Tahoe has some of the best trails and backpacking wilderness in the country. Even if you're not much of a hiker, a short walk out to the Emerald Bay overlook will give you the most gorgeous view in the whole region.
Conclusion
That being said – it doesn't matter whether you're coming here solo or with somebody else – there will always be something exciting waiting around every corner! And thanks to modern advances in technology; booking tickets & finding comfortable places to stay within easy proximity is easier than ever before – so go ahead & make your way towards amazingness while exploring everything that magnificent Lake Tahoe has up her sleeve!
If you'd like to explore Lake Tahoe for yourself, we recommend taking our Ultimate Lake Tahoe Self-Guided Driving Tour. The tour takes you all the way around the lake and features over 60 stops full of information and history.
Essential Travel Guide: