It's tough to get the most out of a trip to Lake Tahoe in a single day, but if you're just there for a quick day trip, we recommend taking in a little of everything with a Lake Tahoe tour. Maybe we're a little biased, but we think taking a tour like our Ultimate Lake Tahoe Self-Guided Driving Tour is the best way to get a survey of the area while still having a great time with your family.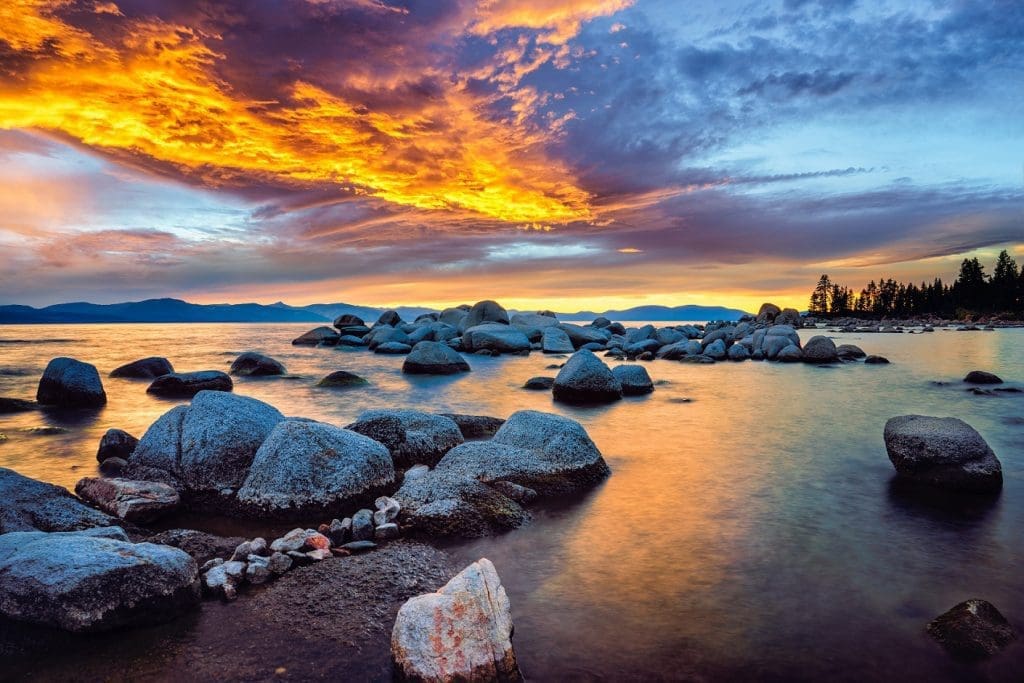 If you're interested in giving it a try, our Lake Tahoe tour is for the whole family and is available for download now through the Action Tour Guide app on either the Apple App Store or Google Play. In our opinion, there's really no better way to get to know all the ins and outs of the lake is only a single day, and the price is easy on your wallet.
Of course, you could always take a traditional tour from a tour guide in the area, but we find that self-guided tours have a ton of advantages over the usual model. The first is the price. We know taking a trip can be expensive, especially with a family, so we wanted to keep our prices low enough that anyone could afford them. If you're taking a longer road trip, you can even pick up a bundle of a few different tours, like our California bundle with 12+ tours you can take any time you like.
That brings us to the other main advantage of a self-guided tour: convenience. Rather than experiencing the hassle of scheduling standard tours, our self-guided ones can be started and stopped at any time, whenever you feel like going. We also encourage you to take your time and really enjoy any stops that strike your fancy; you can always pick the tour up again whenever you're ready!
If you'd like to explore Lake Tahoe for yourself, we recommend taking our Ultimate Lake Tahoe Self-Guided Driving Tour.