Visiting the Coba Mayan Ruins today, it's easy to see them as little more than a beautiful piece of history. But this city was once a mighty metropolis.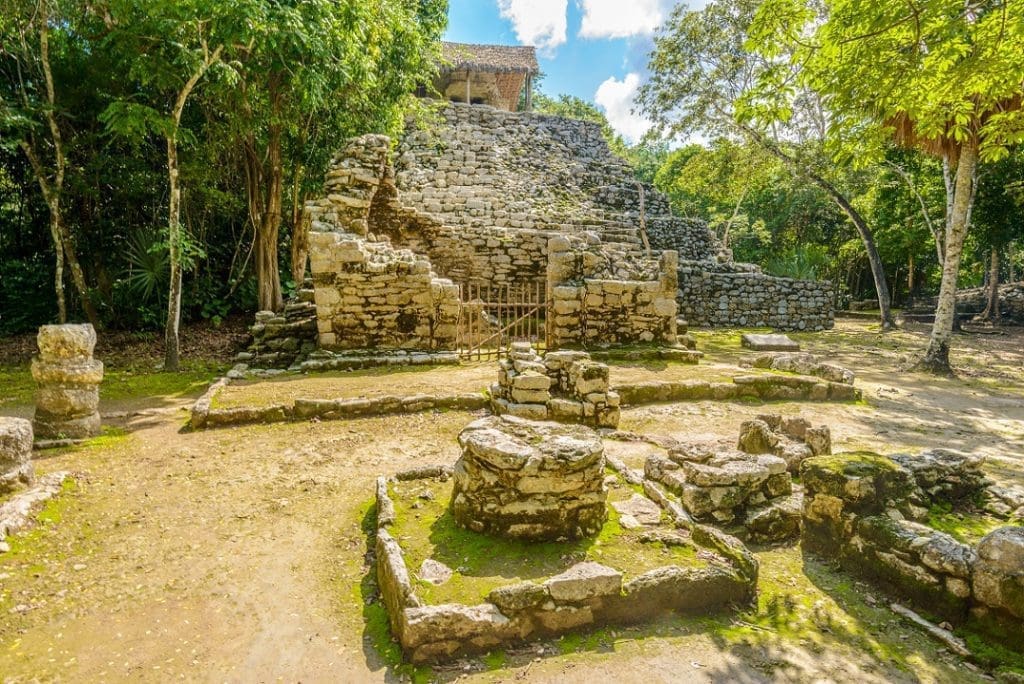 Think New York City built to a scale of 50,000. A city that was built on the confluence of trade routes and farmland. A spiritual and religious hub where thousands of people built their lives. Coba is also built around two large lagoons; Lake Coba and Lake Macanxoc. This was important for a city. Having close access to not one but two plentiful water sources made Coba a powerhouse, connecting the economy in the city to external trade and a booming agricultural system.
Coba was settled around 50 BC, beginning its story as an underdog town built of little more than wooden dwellings with palm-frond roofing. But Coba would see a powerful population increase over the years and its strategic placement made it a popular place for Mayans to live, increasing its social and political status. Ultimately, Coba would become one of the most powerful city-states in the Yucatan Peninsula. With control over trade routes, agricultural production and likely control over the port-city of Xel-ha, Coba was a force to be reckoned with.
Coba probably had close connections with even larger city-states like Tikal and later, Chichen Itza.
Were women rulers in Coba?
Yes, it is highly likely that women were rulers in Coba. As evidenced in numerous hieroglyphics at the site, women were active members of the ruling Mayan society. This is documented on the many stelae that are scattered around the Coba Mayan Ruins. Stelae are large, stone slabs or columns inscribed with images, reliefs, or writing. These Stelae are part of what makes Coba such a fascinating place for historians as they are an example of meticulous Maya record-keeping that gives us a fascinatingly clear look back into tens of centuries of history.
Essential Travel Guide: