There is a lot to see at the Coba Ruins, so you will want to budget your time wisely. Most people will spend about three hours at the Coba Ruins. This will allow you plenty of time to see all of the fascinating sites and get an amazing glimpse at the rise and fall of an amazingly advanced civilization.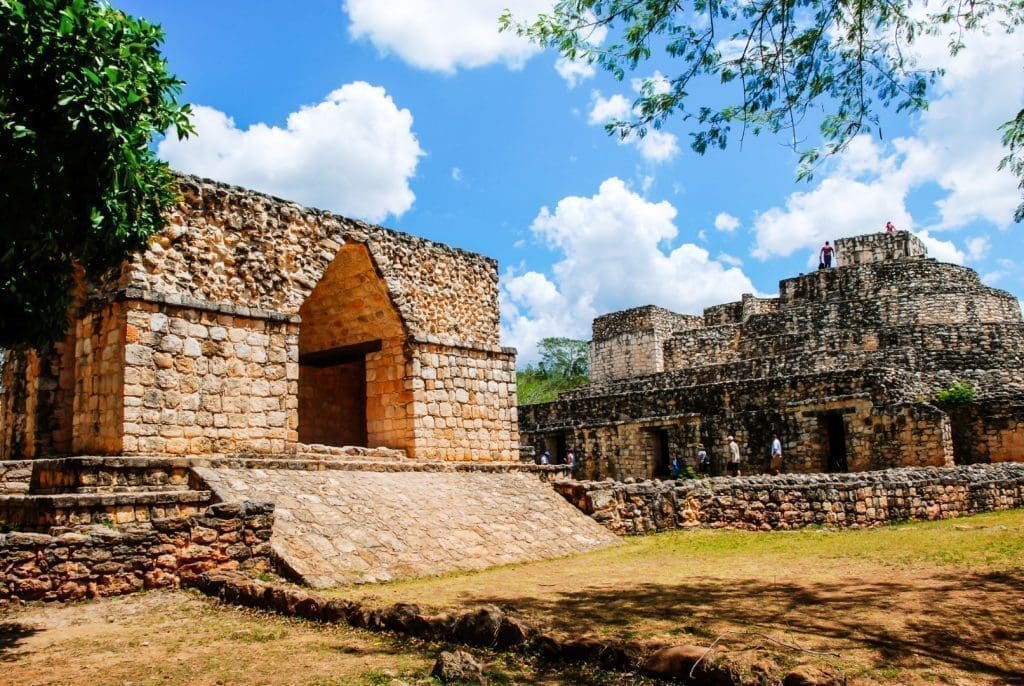 You will get to see the ancient ball court first, this ancient court was not all fun and games and was more likely a ceremonial site. You'll want to budget enough time to see La Iglesia Pyramid, the slightly smaller sibling to the massive Ixmoja pyramid. Look closely at this pyramid and you might even see a little bit of the paint that remains on the stones to this day!
Criss-cross down the raised walkways and appreciate how well-preserved they are after the tens of centuries that have passed. You'll want to see the Pyramid of the Painted Lintel, check out the other Ball Court, and of course climb to the top of Nohoch Mul.
With so much to see and do you might want to invest in a good tour of the Coba ruins. A guide can help you to dive deep into the history of Coba, giving you perspective on how this amazing civilization rose and fell.
When can I visit Coba?
The park is open from 8am to 5pm.
Essential Travel Guide: