While the most famous street on any San Francisco driving tour is probably Lombard Street, we think the most beautiful avenue in the city is Lincoln Boulevard heading south along the Presidio.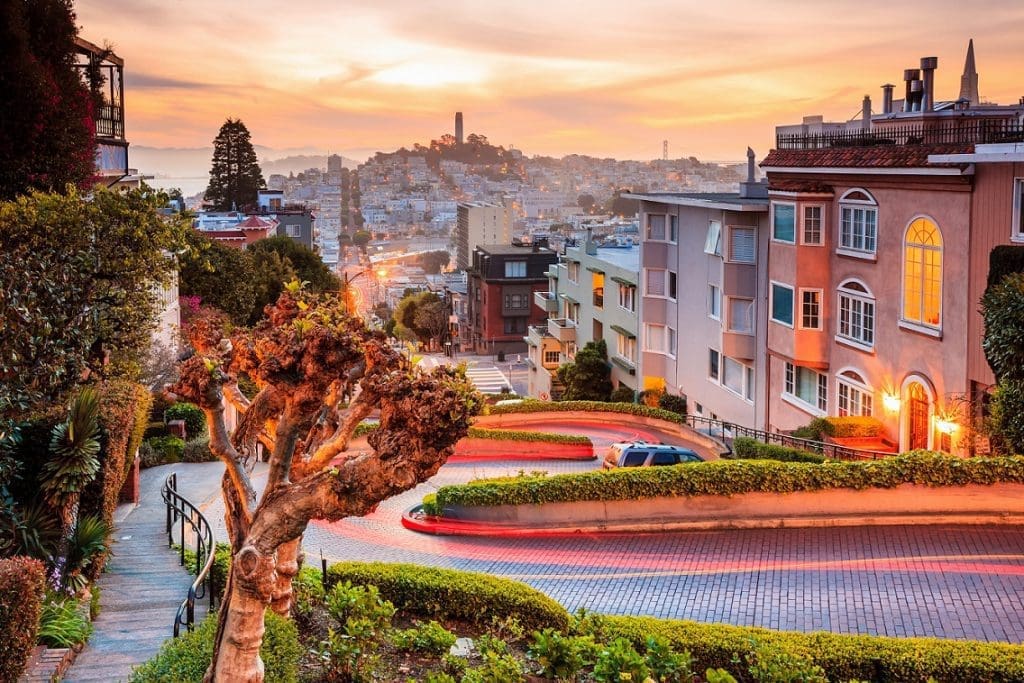 If you're taking a trip to the Bay Area, we definitely recommend seeing both. You'll probably recognize Lombard from any number of movies set in San Francisco, dating back to the famous chase sequence in Bullitt with Steve McQueen. The hairpin curves of the most well-known block of the street make for a perfect car chase, and they show up over and over in movies like Face/Off, Dr. Goldfoot & the Bikini Machine, and more recently Ant-Man and the Wasp. If you have any interest in movies, you absolutely have to take the drive down Lombard Street.
Lincoln Boulevard, meanwhile, will take you south from the Golden Gate Bridge through the Presidio, the best park in San Francisco. While heading north along Lincoln will give you a better view of the bridge, we think going south offers the best views of the beaches in the area. Surrounded on both sides by cypress trees and dotted with trailheads and turn-offs to the beach, Lincoln Boulevard offers a more peaceful drive than most of the roads in the city itself. If you find yourself in the Presidio in the evening, make sure to pull over to one of the beaches on the west side of the park to watch the sunset over the Pacific.
To see the Golden Gate Bridge, Lombard Street, and the other famous landmarks in the city, we recommend our Ultimate San Francisco Self-Driving Audio Tour. Taking a self-guided tour is perfect if you have a car since you can set your own pace and visit any stops you feel a particular attachment to.