In places as well-known as the Grand Canyon, it can sometimes be hard to narrow down what you want to see. Taking a self-guided Grand Canyon tour can guarantee that you'll see all of the iconic sights, but if you're a person who wants to know more about some of the park's best places before you get there, here's the park's top 4 must-sees.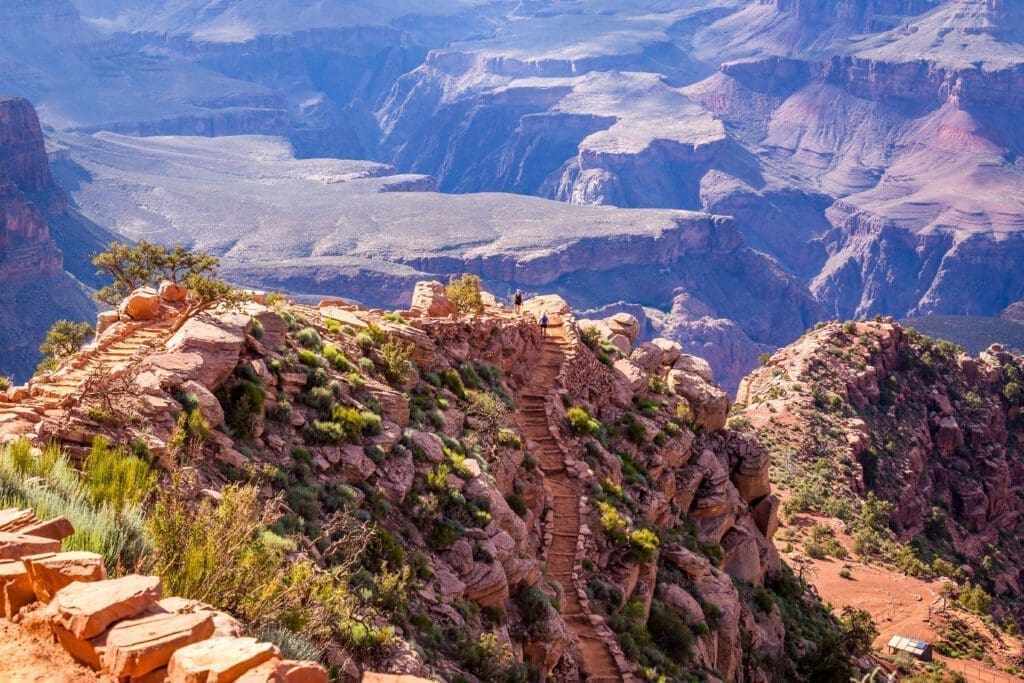 Hermit Road
This road on the South Rim is home to some of the park's best lookouts. From March 1 to November 30, you're not allowed to drive your car down this road, but the park offers an easy, reliable shuttle service that takes you to each of the lookouts. One of the most memorable vistas is called The Abyss. It offers an intense, dizzying 3,000-foot drop. It's a thrilling view for sure!
Mather Point
Mather Point is one of the park's most iconic viewpoints. It's often people's first view of the canyon since it's right next to the visitor center. And since any view of the canyon is stunning, the view from Mather Point has stayed with people from all over.
Desert View Watchtower
This watchtower offers more than a stunning view. The famous architect Mary Colter carefully designed this building so that it fits in perfectly with the park. She got her inspiration from local native buildings, and inside the tower itself is art by the Hopi artist Fred Kabotie. If you're looking to learn more about the watchtower or the rest of the park, one of the best ways to learn while in the park is by taking Action Tour Guide's Self-Guided Grand Canyon Tour.
South Kaibab Trail
While the Bright Angel Trail might be the most popular trail that leads down into the canyon, the South Kaibab Trail is less crowded and offers more stunning canyon views as you hike. And while hiking all the way to and from the bottom of the canyon is strenuous, if you're looking for a day hike, take the moderate 0.9 mile hike (1.8 miles round trip) on the South Kaibab trail to Ooh Aah Point. This way you'll get to experience the trail and have a jaw-dropping view.
Grand Canyon Tour
Of course the best way to make sure you hit all of the park's highlights is by taking a Grand Canyon tour. Action Tour Guide's tour takes you all along the park's popular South Rim while giving you information about what you're seeing when you're seeing it.