While it's possible to get stuck in traffic for hours, it should usually take you no more than three minutes to drive across the Golden Gate Bridge. However, in our opinion, no San Francisco tour is complete without a stroll across the bridge on foot. If you have an hour to kill, walking across the bridge will offer you the most beautiful views of the bay and the city itself. Besides, who doesn't love walking while breathing in some fresh sea air? Crossing the bridge on foot is frequently cited as a must-do activity when visiting the Bay Area, and we absolutely agree. Here are a few tips that we've picked up on our travels to San Francisco.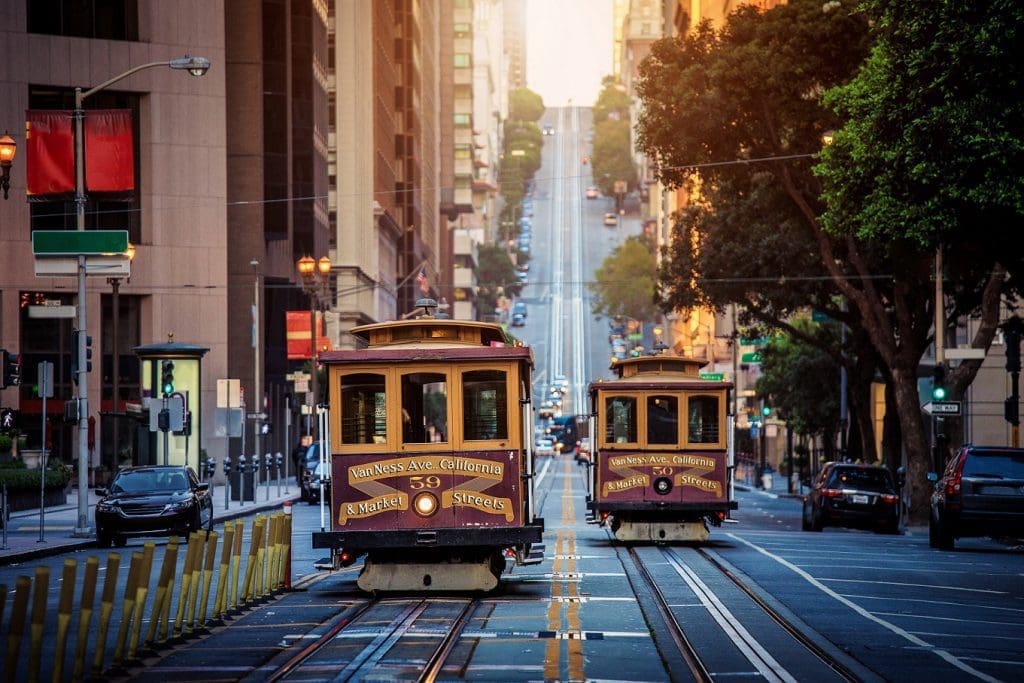 First of all, we highly recommend taking public transportation to and from the bridge itself. There are only a few parking spots available near the walker's entrance, and they're all metered. You're better off spending $2.50 on a Golden Gate Transit ticket and taking the bus. Second, keep an eye out for cyclists! While there's plenty of room on the sidewalk for both pedestrians and bikers, there's no speed limit for cyclists and some local residents tend to feel the need for speed. Finally, to avoid the crowd, we recommend heading out there early on a weekday or when the weather is a little chilly. While you might find yourself enveloped in Karl, the Bay Area's famous fog, it'll be nicer than surrounding yourself with thousands of other pedestrians. Having a little room to breathe is nice.
If you'd like to explore the rest of the city from the comfort of your own car, check out our Ultimate San Francisco Self-Driving Audio Tour. With 29 stops, including the Golden Gate Bridge, there's something for the whole family on tour.