The Golden Gate Bridge is 1.7 miles long, so there are lots of places in or around the city where you can see it clearly. There are a few spots, however, that are known for having the best Golden Gate Bridge views. One popular spot is the Marin Headlands, a park just north of the bridge itself. Climb up any of the hills there to get a bird's-eye view of the whole bridge with the San Francisco skyline in the background – perfect for photographs. Hawk Hill is probably the most popular photography spot in the Headlands, so if you're looking to beat the crowds, head a little further down to Kirby Cove.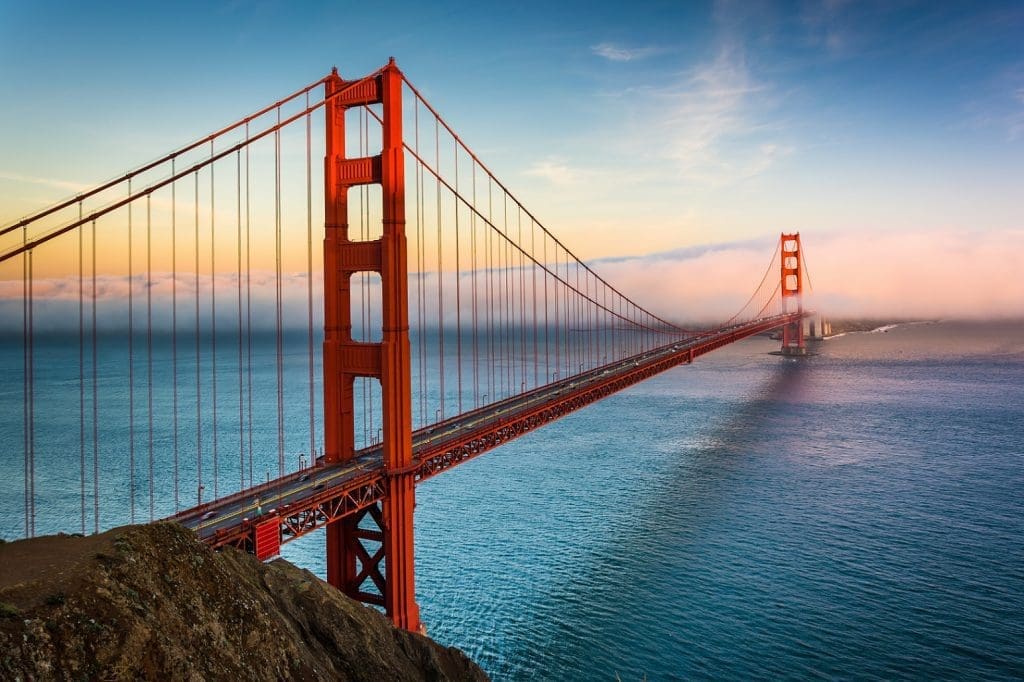 If you want to see the bridge from a closer angle, stop at the Presidio on the south side of the bridge. There are plenty of beaches in the Presidio that have great views, but our personal favorite is Marshall Beach, which offers an interesting low angle of the bridge against the large rocks scattered in the sand. Be warned, however – Marshall Beach is famously clothing-optional, so you never know what you might see! Another good spot in the Presidio is Fort Point, at the northern tip of the park directly underneath the bridge itself. If you go up on the roof of the fort, you can get a little-seen view of the underside of the bridge.
Finally, though the photographs might not be as nice, Crissy Field is a perfect picnic location with the Golden Gate Bridge in the background. It's a great spot to just relax and hang out while looking over the bay, and it's a little more family-friendly than Marshall Beach.