How long it takes to see Canyonlands National Park will depend on how much hiking you want to do, but you can tour more or less the whole park in a day or so. If you want to take some trails and go a little deeper, you should expect to spend two days there. Of course, Canyonlands is also right next to Arches National Park, another one of Utah's most beautiful locations. If you want to really get the most out of your trip to southeastern Utah, we'd recommend taking around five days so you can thoroughly experience both Canyonlands and Arches.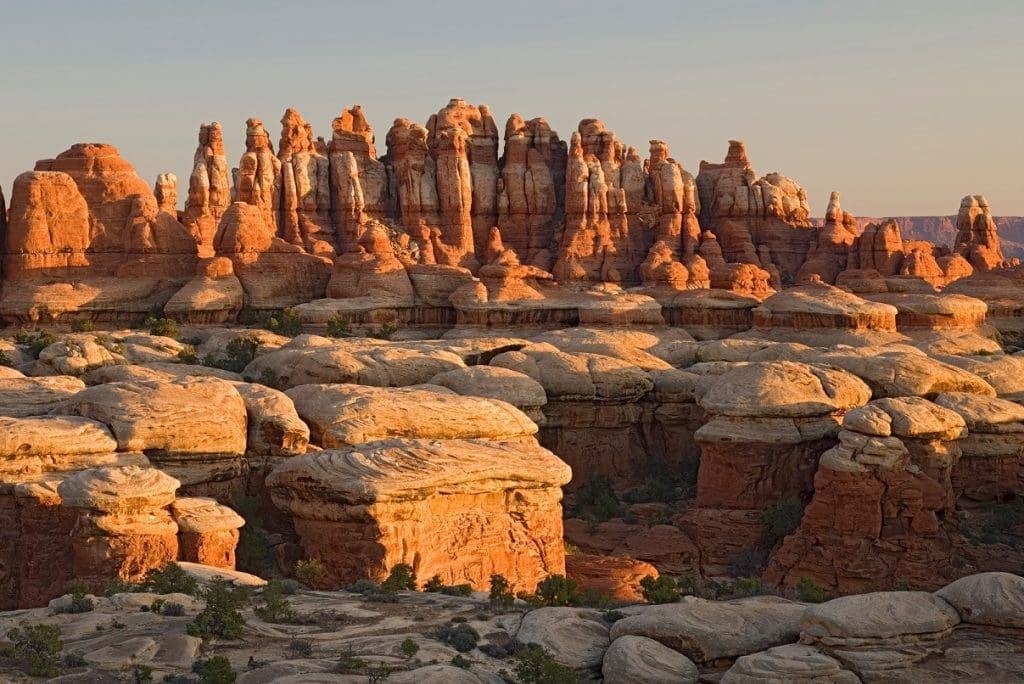 If you only have a day to check out Canyonlands National Park, we recommend focusing on the Island in the Sky and the surrounding area. Island in the Sky is a mesa standing about 1000 ft above the rest of the terrain and offers some of the most spectacular views of every corner of the park. You can spend a whole day just driving all the way around the mesa and checking out all the different pullouts along the road. If you want to head down below the rim and explore some of the off-road areas, you should schedule a whole day just for that. Otherwise, you could find yourself out in the middle of nowhere when the sun goes down, and the desert can get very cold after dark.
If you want the full Canyonlands experience, complete with all the nooks and crannies, Action Tour Guide offers a Canyonlands National Park Self-Guided Driving Tour through our app on both iOS and Android devices. The tour will take you through the park, all the way around the Island in the Sky, and to a few locations that you might not be able to find when visiting on your own.