Canyonlands National Park is split up into a few different regions, each with some incredible trails and overlooks, but the one area you really shouldn't miss is the Island in the Sky, an enormous mesa standing about 1000 feet above the rest of the park. If you only have a single day to spend in Canyonlands, you should make a beeline straight for the Island in the Sky and spend the day driving around the mesa. More adventurous hikers can also find plenty to do in the Needles, Maze, and Rivers districts of the park, but you should start with the Island in the Sky.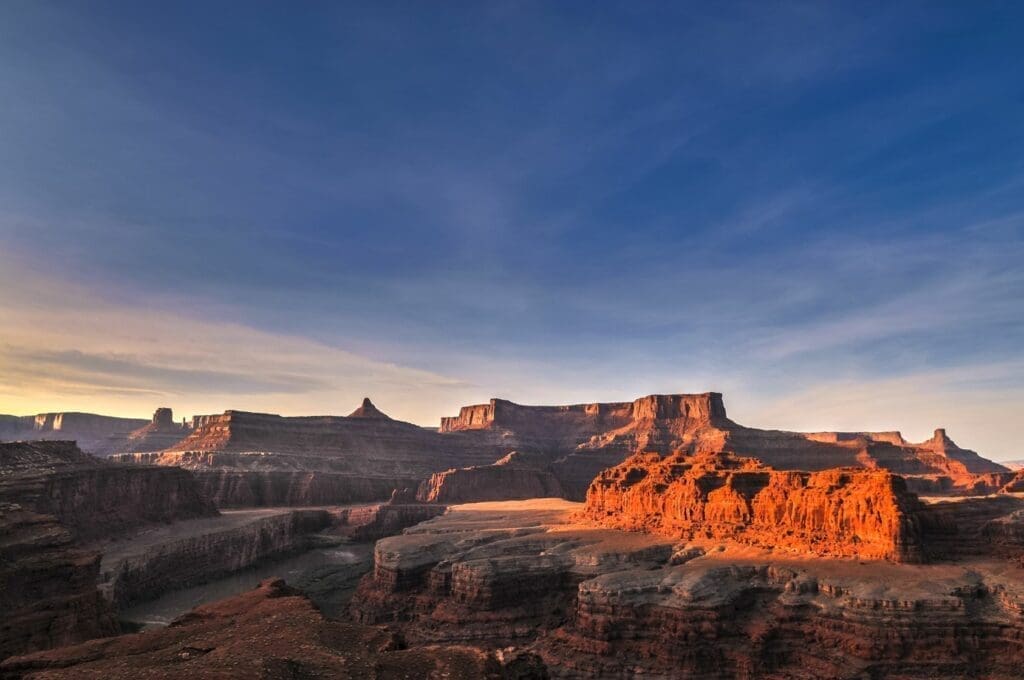 If you're visiting the Island in the Sky, one place you should be sure to see is Grand View Point. As the name suggests, it's one of the most striking viewpoints in the park, revealing an expansive vista of canyons carved by the Green and Colorado Rivers. It's also a great place to watch the sun go down, although our personal favorite sunset location is a few miles away at nearby Dead Horse Point State Park. Before you leave Canyonlands, however, make sure you take the trail out to the Mesa Arch, a beautiful natural arch standing right at the edge of a 1200-foot cliff. This is a great spot to visit early in the morning when the whole arch is illuminated by golden sunlight. Other must-see locations include the Green River Overlook, Shafer Canyon, and the Upheaval Dome, a huge crater formed millions of years ago by a meteorite. All of these spots are in the Island in the Sky district, so you should be able to see them all in a single day.
To make sure you don't miss any of the most exciting parts of the park, we recommend following our Canyonlands National Park Self-Guided Driving Tour.