It's hard to pick out the "best" part of Canyonlands National Park since each region is so different, but if you're going to visit just one part of the park, you should make it the Island in the Sky. A huge mesa standing 1000 feet over the rest of Canyonlands, the Island in the Sky is the closest part of the park to Moab and holds some of the most popular spots in the area, including the Mesa Arch and the Upheaval Dome. Of the 500,000 or so people who visit Canyonlands every year, about 75% go to the Island in the Sky, with only a quarter visiting all the other districts put together.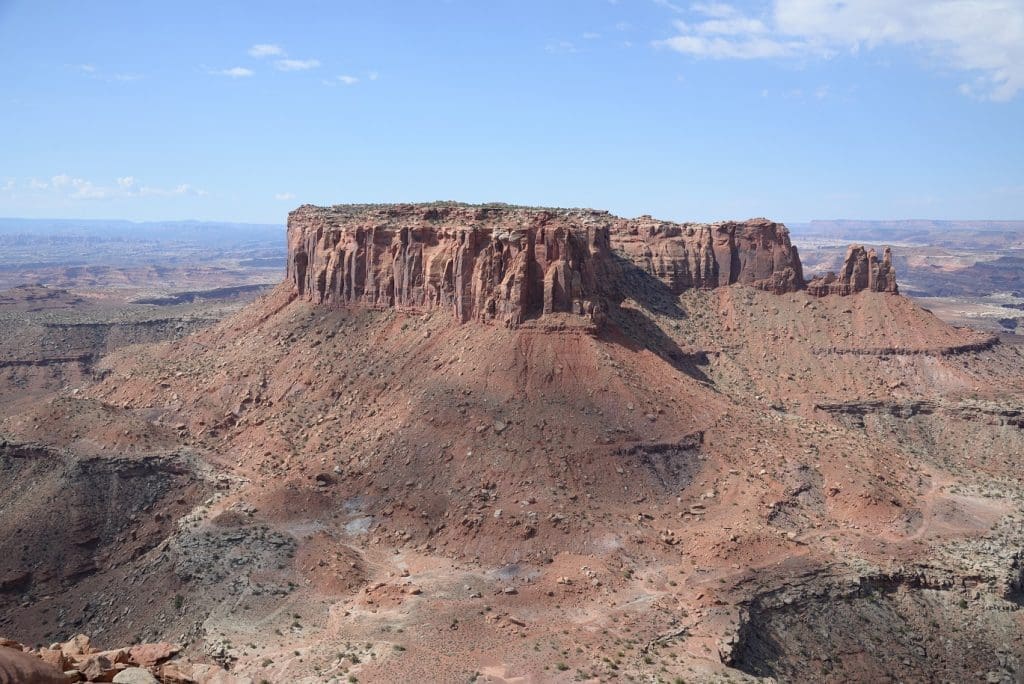 The main appeal of the Island in the Sky is its accessibility along with the gorgeous vistas provided by the edge of the cliffs. The trails in this district are relatively short and easy, and you can reach the most spectacular rock formations and viewpoints with only 15 or 20 minutes of walking. The White Rim Road goes all the way around the mesa, so it's easy to do a full loop and see most of the interesting spots. Because the hiking trails here are a lot easier, the Island in the Sky is the ideal destination for families and inexperienced hikers.
If you're more of an avid hiker and you're looking for a challenge, we recommend checking out the Needles instead. Though the views here aren't as pretty, the Needles has some of the best hiking trails in the park, decorated with towering rock spirals and the occasional sighting of Ancestral Puebloan handprints from thousands of years ago.
To see Canyonlands for yourself, we recommend taking Action Tour Guide's Canyonlands National Park Self-Guided Driving Tour.