There's really no way to say which part of Canyonlands National Park is the best, but we'd recommend that first-time visitors start with the Island in the Sky before heading to the Needles. The Island in the Sky has more impressive vistas and easier trails, and it's closer to Moab so you can get there a little faster. You can take the White Rim Road all the way around the mesa to see the entirety of the Island in the Sky in a day, with stops here and there to see the overlooks and hike out to the more interesting geological formations like the Mesa Arch and the Upheaval Dome.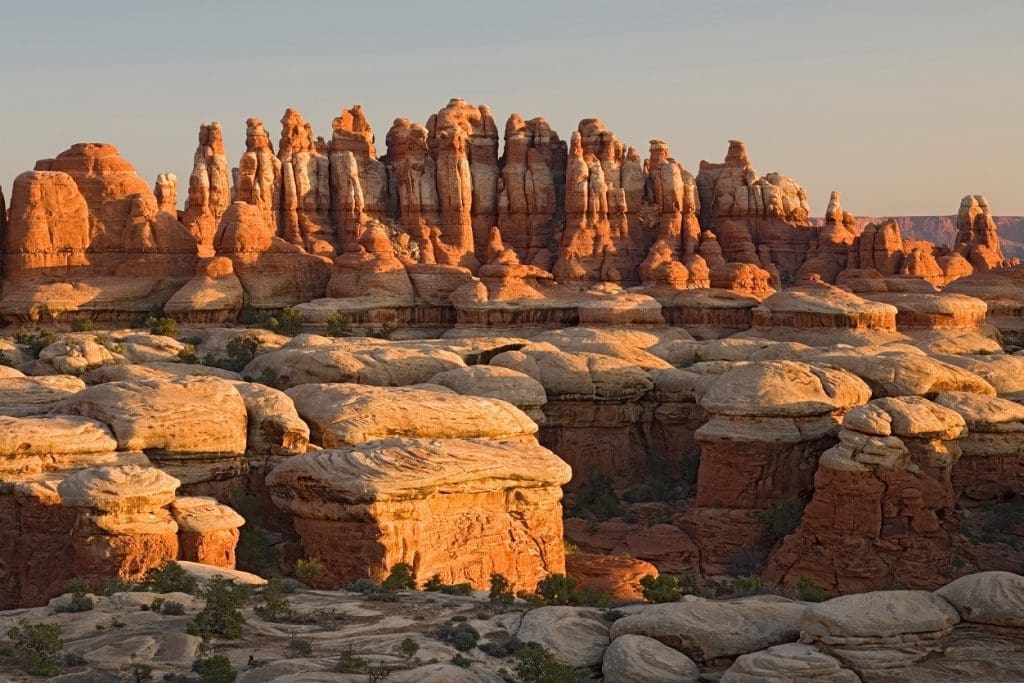 The Needles is a little more remote, about a 90-minute drive away from Moab. This is one of the main reasons why it's much less popular than the Island in the Sky, which is only about 40 minutes away from town. However, if you do make the trip out to the Needles, you'll be rewarded with some of the best hiking trails in the park. And while the Needles doesn't have the Island in the Sky's panoramic views of Canyonlands, it does have some pretty phenomenal views of its own among the zebra-striped rock formations on either side of the trails.
There's also the Maze, which features the park's most difficult trails. As a general rule, we'd recommend the Maze only to the most confident and experienced hikers, since the trails can get pretty difficult.
Whether you're visiting the Island in the Sky, the Needles, or the rough terrain of the Maze, there's really no wrong answer when visiting Canyonlands National Park. If you want to get the most out of your trip, we recommend taking our Canyonlands National Park Self-Guided Driving Tour.