If you drive all the way up or down the PCH without stopping, you can expect to reach your destination in 10 to 12 hours, depending on how much you speed. However, the stops are what make any Pacific Coast Highway road trip interesting, so you should really leave about three days or so to make sure you see everything worth seeing. Here's a little tip: if you have the option, it's better to drive the PCH north to south so your view of the ocean is unobstructed by the other lane.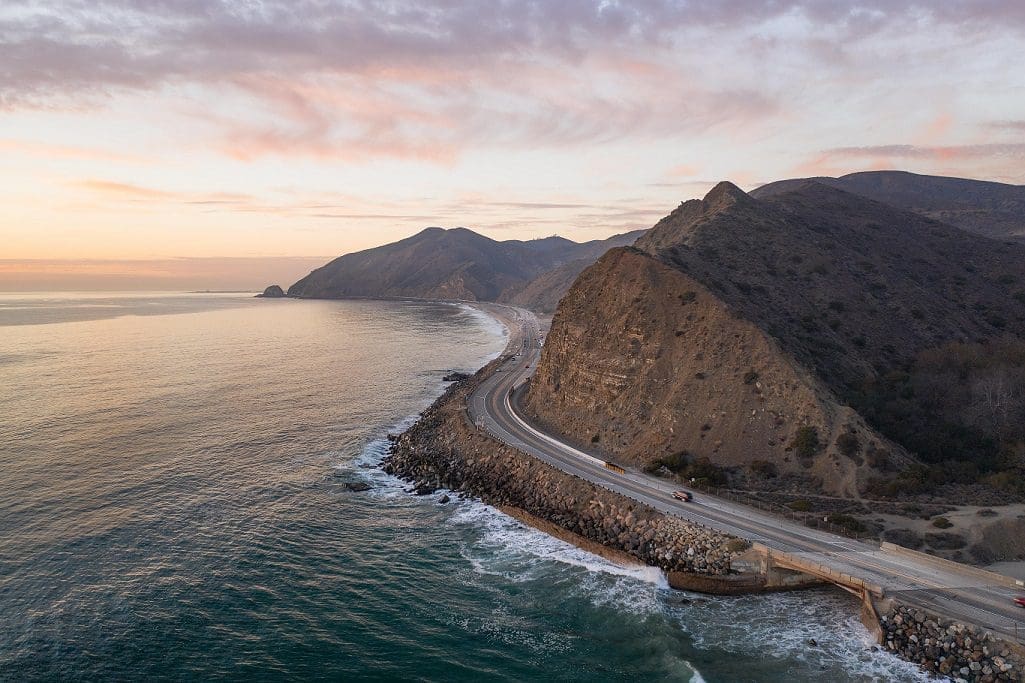 If you start from the north end of the PCH, it won't take you too long to reach San Francisco. There's plenty to do in the Bay Area, so make sure you spend some time here before leaving. If you prefer natural sights to urban ones, you can stop at Muir Woods instead, just north of the city. Once you're through San Francisco, we highly recommend stops in Half Moon Bay, Santa Cruz, and Monterey before stopping for the day.
This next section is the most famous part of the PCH. Once you leave Monterey, you'll go through Pebble Beach on the gorgeous 17-Mile Drive before reaching Big Sur, one of the most beautiful parts of the west coast. Make sure you take your time here because every turnout in Big Sur has some of the most stunning vistas you'll see in California. We'd recommend stopping for the night somewhere just south of Big Sur so you can really take in the sights all day.
On the last day of the trip, we'd recommend stops in Solvang Village, Santa Barbara, and Malibu before you finally reach Los Angeles. For a more complete itinerary, Action Tour Guide does offer a Pacific Coast Highway Self-Guided Driving Tour