Most people visit Canyonlands National Park in the spring or fall, when the weather is hot but not oppressively so. The temperatures during these seasons tend to range between 60 and 80 degrees during the day and much cooler at night, which is pretty near ideal for hiking in the desert. If you visit during the early fall, keep an eye out for afternoon thunderstorms. To avoid crowds of people, we recommend staying away from spring break, since national parks are an attractive destination for college students. If you're looking to take the whole family while still beating the crowds, summer is a decent time to visit the park, but you should prepare yourself for some scorching hot days. Temperatures during the summer can often exceed 100 degrees Fahrenheit, which can make hiking a whole lot less fun. If you really want to make sure you're the only ones there, visit during the winter, but be prepared for surprisingly chilly weather. Winter highs average between 30 and 50 degrees, and lows can get down below freezing.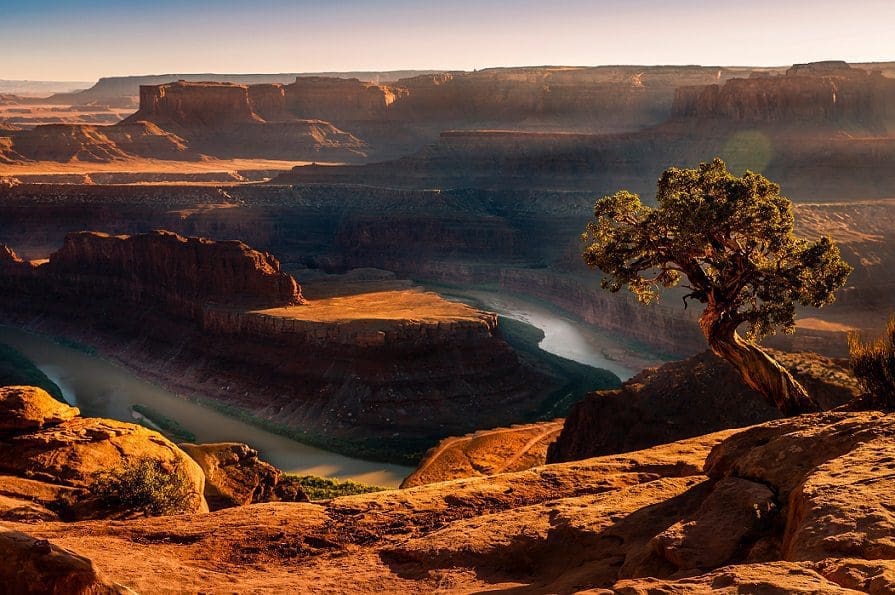 Canyonlands isn't nearly as busy as nearby parks like Zion, averaging only about 400,000 visitors per year. This means visiting during their peak season isn't as big a deal, since it still won't be especially crowded. Of the yearly visitors, over 75% head straight for the Island in the Sky district, so you're likely to be left alone if you're visiting the Needles no matter the season. As Utah's most well-kept secret, Canyonlands National Park is the ideal destination for anyone looking to spend time away from the rest of humanity.
If you want the tour guide experience without having to group up with other people, we recommend giving our Canyonlands National Park Self-Guided Driving Tour a try.