There's something for everyone on the PCH, but if we had to choose, we'd say our favorite part of any Pacific Coast Highway road trip is the 90-mile drive through Big Sur. One of the most extended undeveloped stretches of coastline in the US, Big Sur sits between San Simeon and Carmel-by-the-Sea and features redwood forests, seaside cliffs, and gorgeous sandy beaches. The area is mainly uninhabited, separated from the Rt 101 corridor by the Santa Lucia mountains, so you can drive along the cliffs for hours without seeing another car. If you only want to experience a small part of the Pacific Coast Highway before heading back to the main freeways, make sure you include a drive through Big Sur.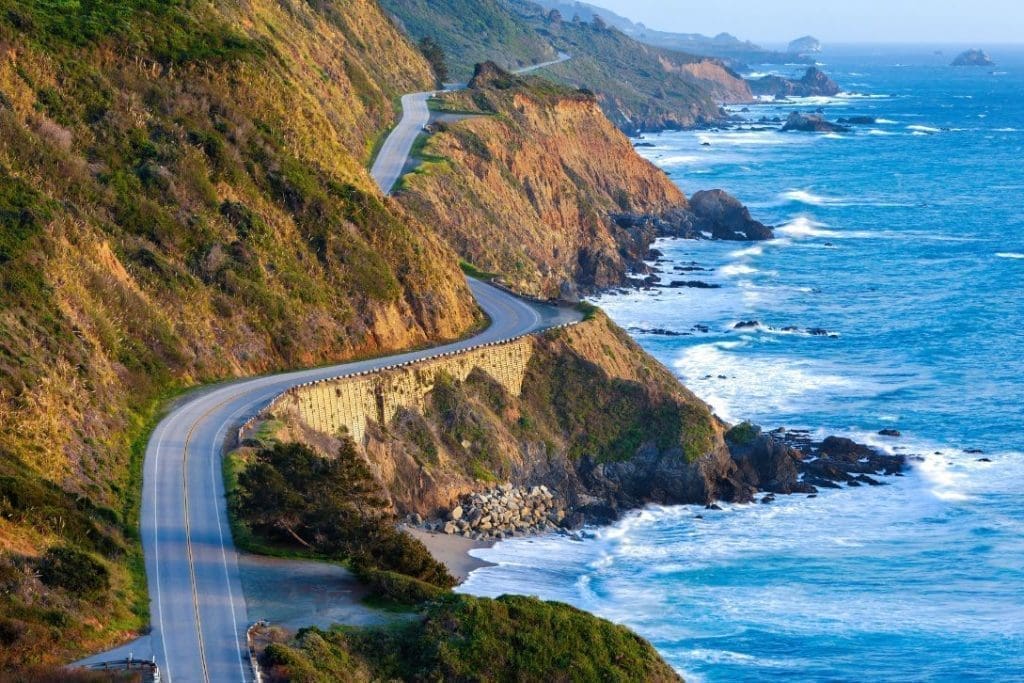 When the Spanish first settled in Monterey in the 18th century, they referred to the unexplored coastline south of the city as "el país grande del sur" – "the big southern country" in English. Over time, that name was shortened to just "Big Sur," as befitting California's long-standing Spanglish traditions. Despite the area's natural beauty, the rugged terrain kept all but the most stubborn homesteaders away during the early days of American settlement. Today, about 60% of the land in Big Sur is owned by the state and federal governments, preserving the undeveloped character of the area and making it the perfect place for a scenic drive up or down the coast.
Taking the PCH through Big Sur offers one of the most famous and beautiful drives in the world. In fact, the Condé Nast Traveler named this particular stretch of the PCH as one of the ten most famous streets in the world, right next to NYC's Broadway and the Champs-Élysées in Paris. If you'd like to see it for yourself, Action Tour Guide offers a Pacific Coast Highway Self Driving Tour through our app on iOS and Android devices.