How far apart are Arches and Canyonlands?
One of the nice things about Canyonlands National Park is that it's so close to Arches National Park you can easily see both in a single day. However, if you have some time to spare, we'd recommend taking a full day at each park. You can certainly get some of the highlights of both in a single-day trip, but it takes a complete day per park to really get the full experience. At Canyonlands, it takes a full day to see the entirety of the Island of the Sky, and the park has three other districts you can explore on subsequent visits, so there's plenty to see.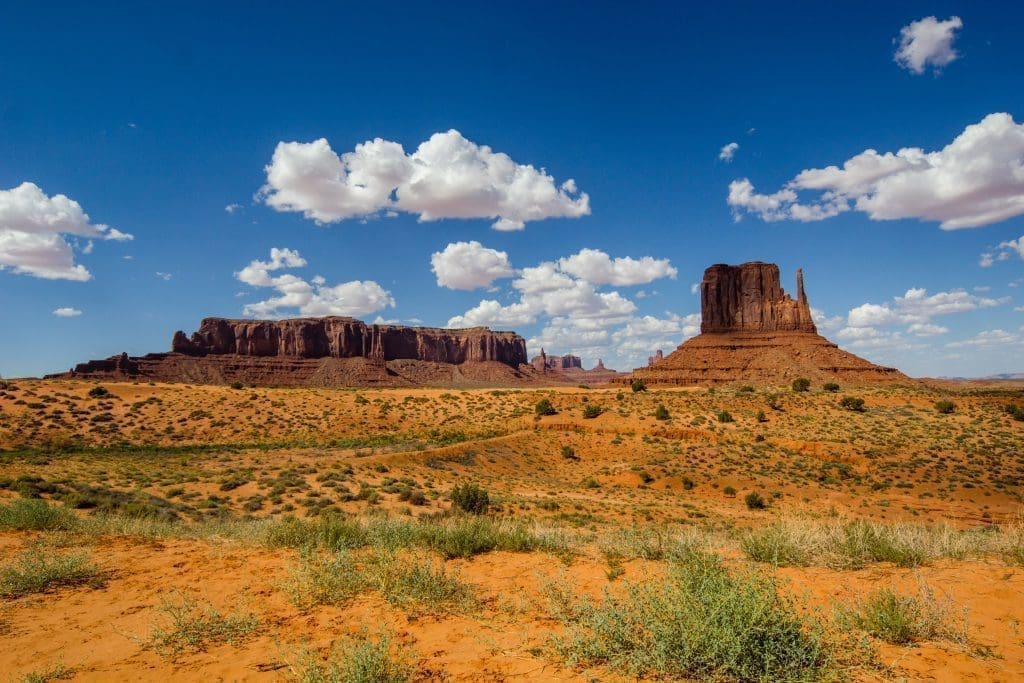 If you do want to hit both parks on the same day, it'll be pretty easy. Canyonlands is only a half-hour away from Arches National Park, so you can hop back and forth without having to spend too much time in the car. If you're staying in nearby Moab, we'd recommend starting with Arches, since you can get from Moab to the park in under 10 minutes. From there, you can continue in more or less the same direction for another 30 minutes to reach Canyonlands.
If you're spending a few days in Moab and you want to see everything the area has to offer, you can also keep going past Canyonlands and visit Dead Horse Point State Park as well. Dead Horse is only about 15 minutes north of Canyonlands and features some pretty spectacular views of its own. You could easily package the three parks together in two or three days with more than enough time to look around and really enjoy yourself, making it a perfect weekend trip.
When you're in Canyonlands, you can find the most interesting sites faster if you use our Canyonlands National Park Self-Guided Driving Tour.