Directions to Grand Staircase-Escalante
The Grand Staircase itself is located in the western section of the Grand Staircase Escalante National Monument. While there are many roads criss-crossing through the monument, most people will approach the Grand Staircase from Cannonville, Tropic, or even Henrieville on Highway 12. Highway 12 is also known as Scenic Byway 12. This iconic stretch of road is a designated All-American Road and includes some of the most stunning sights of the American Southwest. The roadway reaches 122 miles, West to East starting in Garfield County, Utah and ending in Wayne County. Along with The Grand Staircase-Escalante National Monument, Scenic Byway 12 also leads travelers through Dixie National Forest, part of Bryce Canyon National Park, and many historic small towns.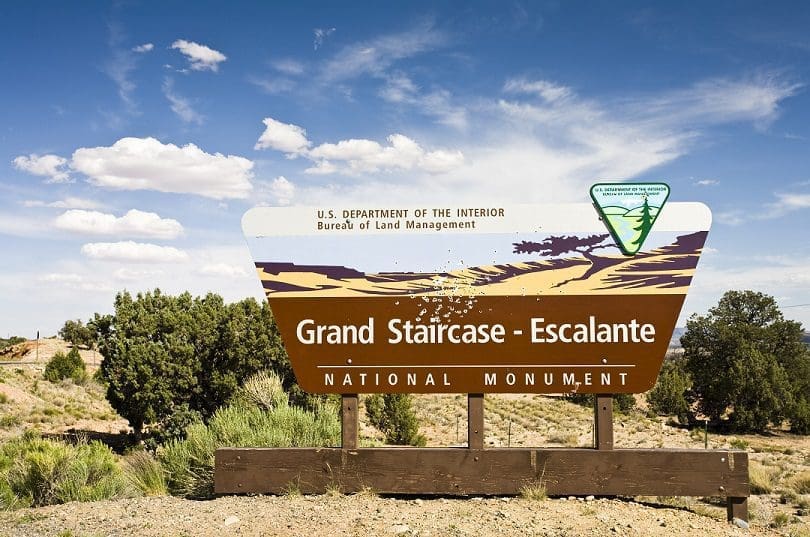 Another way to access the Grand Staircase is through Kanab or Big Water on U.S Route 89. Following Route 89 brings drivers North from Flagstaff past the Southern entrance to Yellowstone National Park. Visitors could easily combine visits to many of the stunning parks in the area with a visit to the Grand Staircase-Escalante National Monument. For example, many tourists will add a visit to Lake Powel, or even Bryce Canyon to their exploration of the Grand Staircase-Escalante. While there are no official entrances into the Grand Staircase, there are a number of very helpful Visitor Centers. Most popular is the Kanab Visitor Center. Not only is it a great destination to start your journey, it is also equipped with some amazing educational displays on the monument's fascinating history. Staff members are helpful in answering any questions you might have before setting off into the park. 
For those with an interest in our toothy predecessors and former residents of the planet, the Kanab Visitor Center is also an awesome place to learn about the many dinosaur fossils that have been unearthed at the park. The fossil of a Tyrannosaurus was discovered in 2000 along with other significant paleontological discoveries.