Pacific Coast Highway Attractions
There are plenty of places along the PCH that you really shouldn't miss, but if we had to pick one spot to recommend for your Pacific Coast Highway road trip, it would be Big Sur. In between the Monterey and San Luis Obispo areas is a long stretch where the road is nestled between the mountains and some gorgeous seaside cliffs. Big Sur is one of the most popular tourist destinations in the western United States for a reason, and no drive down SR-1 is complete without a leisurely trip through its winding cliffside roads. However, there are plenty of other spots where you should really take your time as well.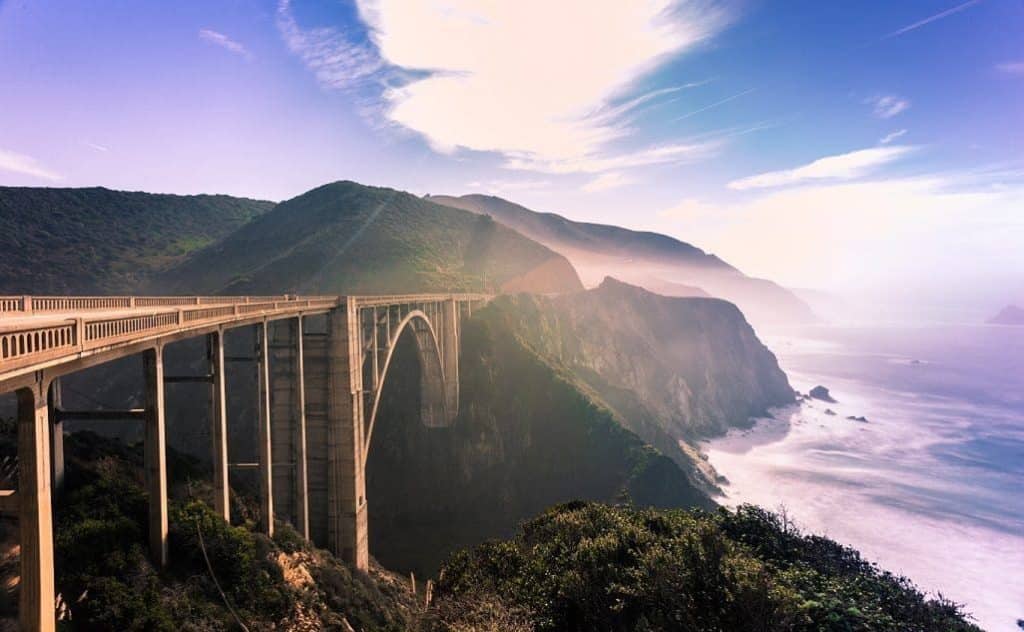 On the other side of Monterey, just south of San Francisco, is Half Moon Bay, one of the Pacific Coast Highway's best-kept secrets. Half Moon Bay is a small seaside community with a thriving arts community and some of the best beaches in the state. It's also not too far from Carmel-by-the-Sea, one of the wealthiest small towns in California, and another beautiful place to stop on a road trip. Several Hollywood big shots have moved out to Carmel, including Clint Eastwood and TV producer Graham Yost. If you take the PCH all the way up to its northern terminus, you can enjoy northern California's famous redwood forests, home to some of the oldest trees in the world. Closer to the southern end of the highway, make sure you don't miss the chance to see Hearst Castle, the former home of William Randolph Hearst and the inspiration for Citizen Kane's Xanadu.
To make sure you see everything worth seeing on your trip up or down the PCH, we recommend taking our Pacific Coast Highway Self-Guided Driving Tour.