17-Mile Drive in Pebble Beach
17-Mile Drive is a 17-mile loop that takes you through Pebble Beach before depositing you back on the highway or in the nearby towns of Carmel or Pacific Grove. In fact, the first 17-Mile Drive tours were specifically created to attract rich people to the community, and are designed to showcase the best that Pebble Beach has to offer. Though Pebble Beach is a private gated community, nonresidents are welcome to take the drive after paying a toll of $11.25 per vehicle. Today, 17-Mile Drive attracts more tourists than potential land buyers, and it's easy to see why when you're driving along the gorgeous coast.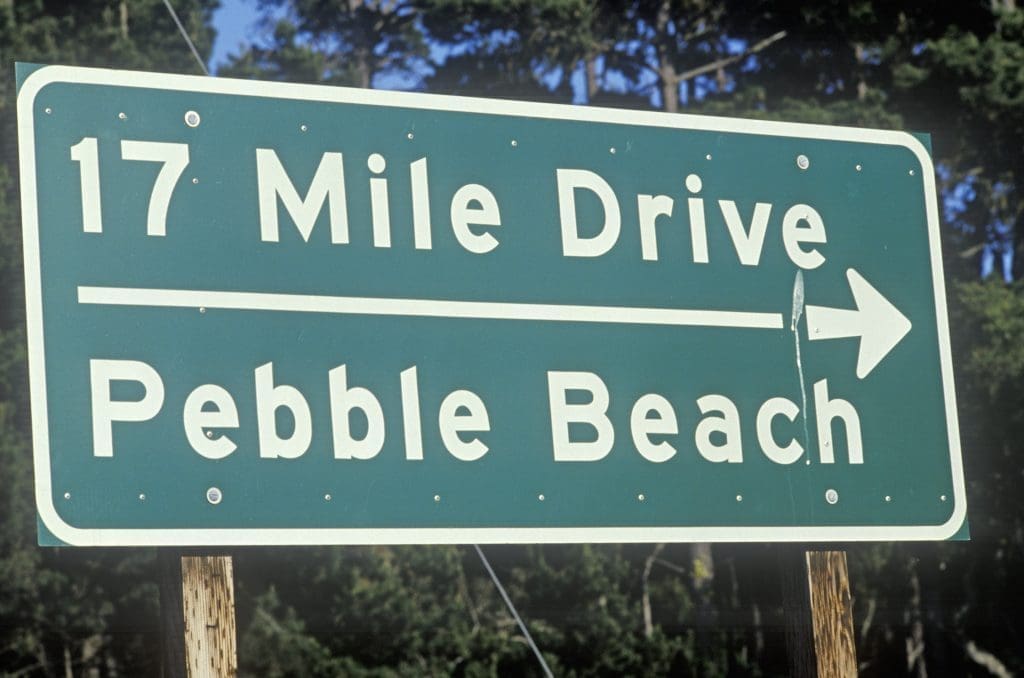 17-Mile Drive was originally planned out by the Pacific Improvement Company, a consortium of wealthy railroad barons in the late 19th century. The PIC had purchased the land that would later become Pebble Beach from a businessman named David Jacks, who had been leasing it to a small community of Chinese fishermen. The railroad kingpins had more ambitious financial schemes in mind for Pebble Beach and started by building the Hotel Del Monte on the land. They laid out 17-Mile Drive as a loop starting and ending at the hotel, hoping that the scenic drive would encourage wealthy guests to consider purchasing land in the area. The plan worked, although the Chinese immigrants who previously inhabited Pebble Beach were ultimately victims of the PIC's ambitions. A suspicious fire destroyed most of their homes in the early 20th century and only a few small shacks remain to honor their legacy as the original tenants of Pebble Beach.
If you're interested in seeing Pebble Beach for yourself and you want to make sure you don't miss anything, we highly recommend taking our own Scenic 17-Mile Self-Guided Driving Tour.