Island in the Sky, Canyonlands National Park
The Island in the Sky is the easiest district in Canyonlands National Park to reach, only about 40 minutes from Moab. That's part of why it's the first place most visitors go to when they arrive in the area. Of the 500,000 or so visitors that Canyonlands gets every year, over 75% head to the Island in the Sky. It's accessible, absolutely gorgeous, and has some of the friendliest trails in the park so you don't have to worry about wearing out your family. If you only have time to visit one part of Canyonlands, we recommend that you start with the Island in the Sky.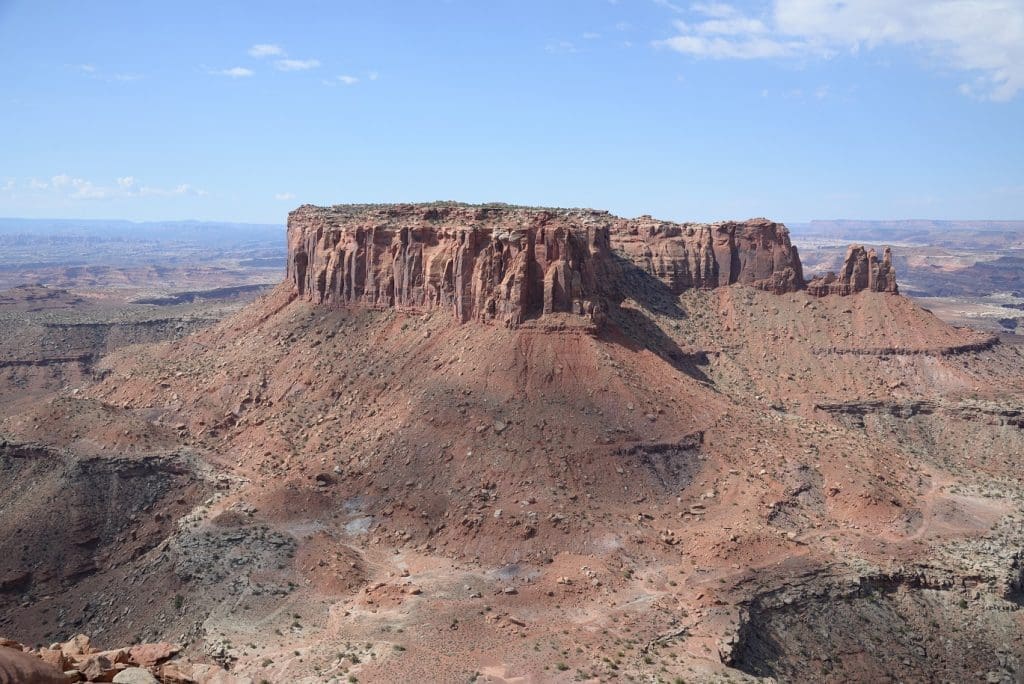 If you're a more serious hiker and you want to get out and look around in the desert, you might want to check out the Needles. Named for the huge rock spires that cover the landscape, the Needles has some of the best hiking trails in the whole state. However, reaching the Needles from Moab will take longer – about 90 minutes – since it's south of the Island in the Sky.
The most remote district is the Maze, which features much rougher terrain and should only be visited by the most experienced and confident hikers. It takes about 5 or 6 hours to reach the Maze from Moab and requires a four-wheel-drive vehicle. You should expect to spend at least a few days in the Maze before making it back, so make sure you have enough equipment to last you a while. The Maze is a great destination for hikers in need of a serious challenge.
Once you make it to the Island in the Sky, you can get the most out of your visit by following our Canyonlands National Park Self-Guided Driving Tour.