The best way to enjoy 17-Mile Drive is by taking your time and experiencing all the sights. There are plenty of stops you can make on a 17-Mile Drive tour, and we recommend taking your time at each of them. Between the beaches, the scenic overlooks, and the groves and cypress forests, every mile of the drive has so much to see. The drive itself is actually pretty short, well under an hour if you don't make any stops, so we encourage you to relax and enjoy any viewpoints or locations that strike your fancy – even if they're not mentioned on the map!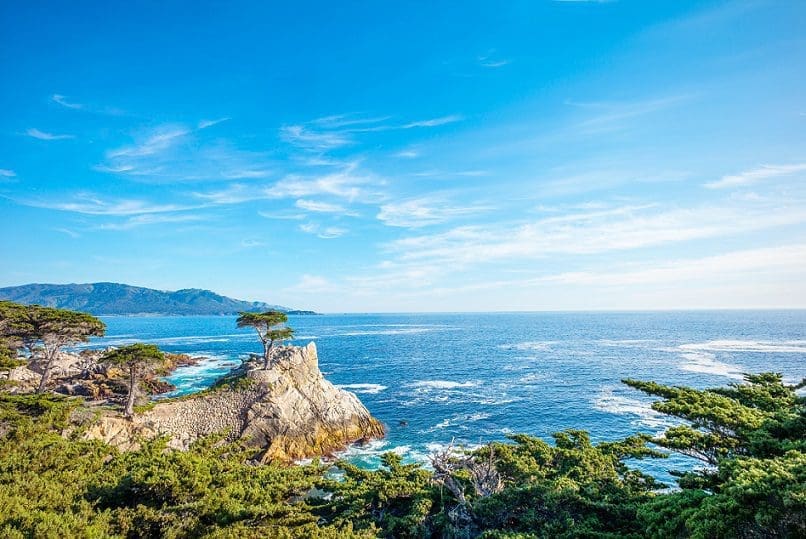 Most visitors travel to the area to see the beaches and rugged coastal beauty of the drive. If you're looking for something like that, we highly recommend stopping at Point Joe, Cypress Point, and the beaches at Spanish Bay. If you're an animal lover, there are also plenty of places to spot native wildlife. Bird Rock hosts pretty much every animal in the area, from pelicans to sea lions, so you're sure to see something there. Seal Rock also has some terrific tide pools, and Fanshell Overlook is where all the harbor seals go to raise their pups. Finally, if you're looking to walk around on dry land for a while, we recommend Huckleberry Hill and Crocker Grove, which is home to the oldest and tallest Monterey Cypress trees in the world.
If you're interested in touring 17-Mile Drive for yourself but you'd like a little guidance, Action Tour Guide offers a Scenic 17-Mile Self-Guided Driving Tour of the area. The tour features 38 stops all through Pebble Beach, including everything we mentioned in this blog post as well as a whole lot more.