The Grand Staircase in Utah is one of the most remarkable areas of public land in the country. Here you'll find sweeping landscapes stretching beyond the visible horizon treating you to views of colorful cliffs, winding slot canyons and ever ascending terraces. It is precisely for this unique geography that the Grand Staircase in Utah gets its name. In 1870's, when exploring the territory, geologist Clarence Dutton remarked that it was the "stairway he had ever come across that ascended out of the bottom of the Grand Canyon north with the cliff edge of each rock layer forming giant steps". Dutton was best known for his work in analyzing the geology of the Grand Canyon and his comments about the Grand Staircase ring as true as ever. Each of the "steps" of the staircase consists of a cliff, giving way to a plain or a terrace followed by an ever higher "step." The White Cliffs, The Gray Cliffs, the Pink Cliffs and Vermillion Cliffs comprise the stairway.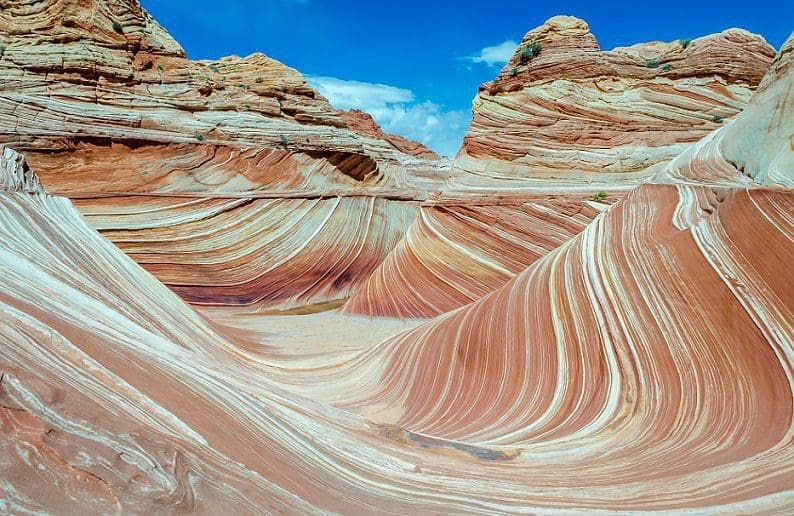 The monument is divided into three distinct areas or regions. The Escalante Canyon district, the Kaiparowits Plateau, and, of course, the Grand Staircase region. The Kaiparowits Plateau is an ancient expanse of elevated land that reaches fifty miles south towards the Arizona Border. Meanwhile, the Escalante Canyon region of the monument is located in the Northeast section. The Escalante Canyon was created by running water draining down from Boulder Mountain and towards the Escalante River. The soft sandstone of the tableland was carved by running water over the centuries which turned into a host of slot canyons and gorges which race towards the Escalante River. These winding, serpentine gorges are one of the defining features of the Grand Staircase in Utah and make for an amazing spot to view the abiding power of the natural world.
Download the Grand Staircase-Escalante self-guided tour app on Google Play Store or AppStore.