The Pacific Coast Highway runs right through Malibu, CA, just before it reaches Los Angeles. Malibu is home to some of the prettiest beaches in southern California and the PCH will take you right by them, so it's a great place to stop and stretch your legs in the sand. Though the beaches are really the primary attraction of Malibu, there are also some nice trails that take you through the canyons and peaks of the Santa Monica mountain range. If you're lucky, you might even see someone you recognize – Malibu is well-known for its celebrity residents, including Matt Damon, Kanye West, and Leonardo DiCaprio. Although the restaurants are far too expensive for most of us, you can sometimes spot the rich and famous hanging out at the beach with everyone else.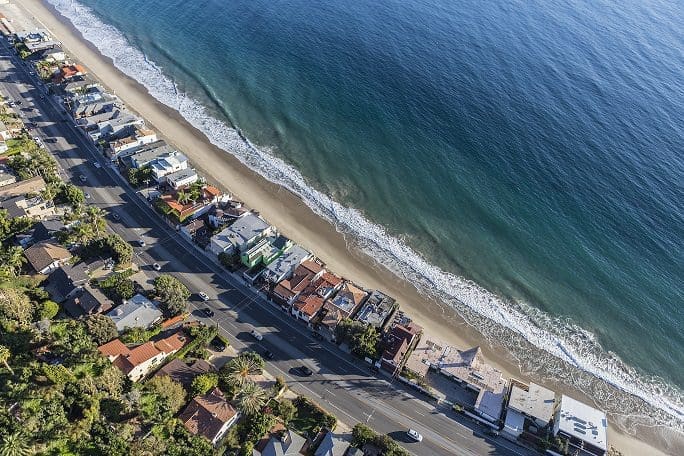 No PCH road trip is complete without a stop in Santa Monica, just south of Malibu. The idyllic oceanfront city has plenty of beaches and shopping opportunities, but the highlight is the world-famous Santa Monica Pier, complete with its own amusement park. If you'd prefer to get away from the city a little bit, you can also stop at Crystal Cove State Park in Laguna Beach. The beaches here are a little more rugged than you'll find elsewhere in LA, making it a great stop for anyone missing the natural beauty of the Pacific Coast Highway's northern sections. The PCH ends in Dana Point, home to some of the best surfing spots in all of southern California.
If you'd like to take in the PCH while making sure you don't miss anything, you can take Action Tour Guide's Pacific Coast Highway Self-Guided Driving Tour. The tour features over 150 stops along the most popular section of the PCH between San Francisco and LA.