The PCH is about 655 miles long, covering close to three-quarters of California's coastline. Driving the Pacific Coast Highway takes about 12 hours if you go straight through, but we definitely wouldn't recommend experiencing the drive that way. To get the most out of your drive up or down the PCH, we'd recommend taking three or four days to make sure you have enough time to stop at some of the most interesting places along the way. After all, why take the Pacific Coast Highway if not to take in the sights of one of the world's most famous coastlines?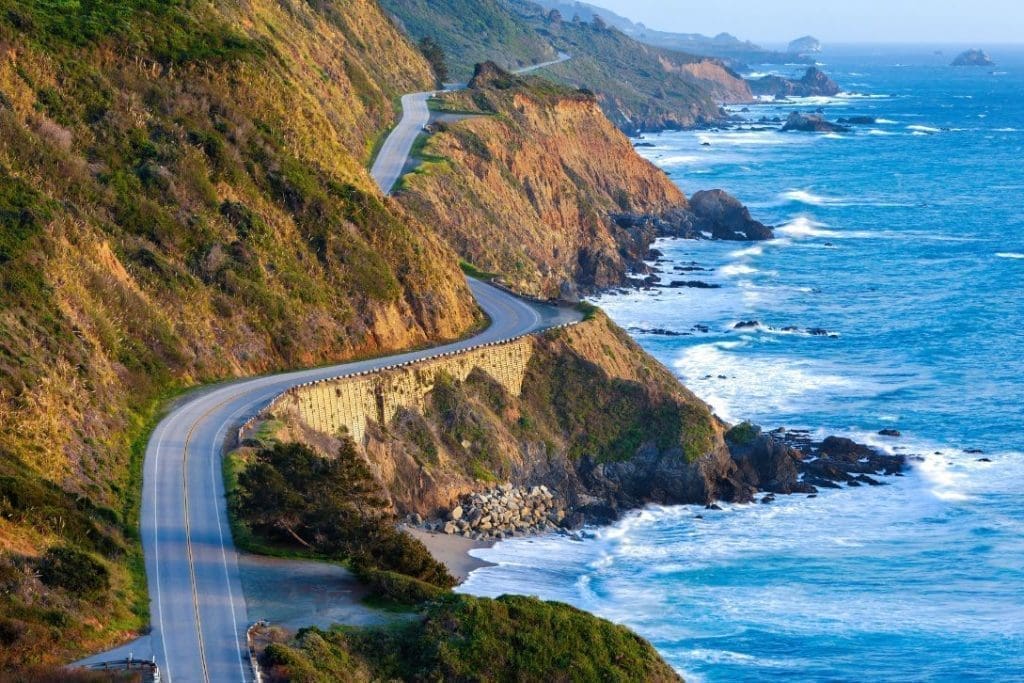 If you split the trip into three days, you can experience a different part of the state on each day. The northern part of the highway just about reaches the border of Humboldt County, which means you'll be able to experience the famous redwood forests of northern California. Make sure you roll your window down so you can smell the trees! Once you're south of San Francisco, you get to drive through the most beautiful part of the PCH, including Monterey, Carmel, and Big Sur. The 90-mile section in Big Sur is considered to be one of the prettiest drives on the planet. Finally, the southern part of the highway will take you through Malibu, Santa Monica, and Los Angeles, one of the most exciting cities in the entire world. Some of the best beaches in the country are just off the highway here, and the whole city is available to you as well.
If you want to make sure you experience as much of the PCH as you can, Action Tour Guide offers a Pacific Coast Highway Self-Guided Driving Tour that will take you down the most famous and popular segment of the highway.