The toll to get into Pebble Beach and take 17-Mile Drive is $11.25 per vehicle. The community itself is privately owned, as is the drive, so they use the toll fees to support the community itself and maintain infrastructure. If you're thinking about getting lunch around the same time, you may as well do it while you're still in Pebble Beach – if you spend at least $35 at any of the local restaurants, you'll receive a full refund of the entrance toll as a credit on your bill. While it might be a little galling to pay a toll just to enter the community, we feel that the views along 17-Mile Drive are well worth the entrance fee.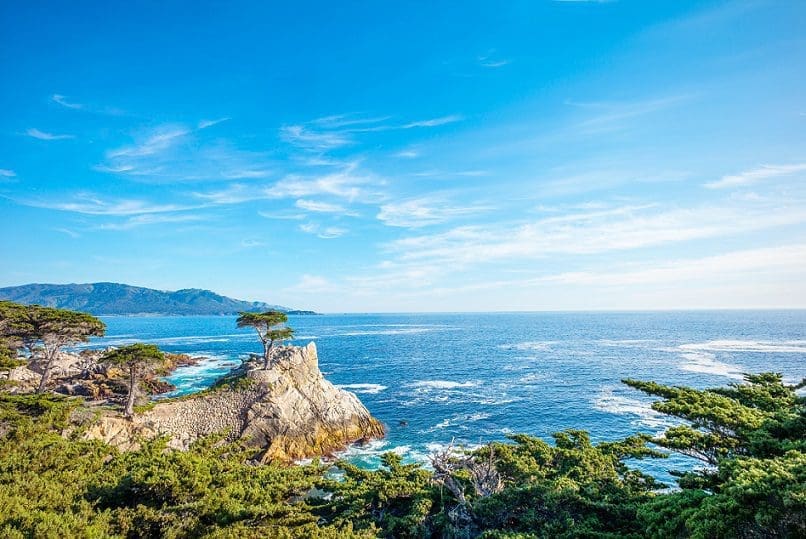 Once you're on the drive itself, all the stops along the way are free to visit. We especially recommend spending some time in Spanish Bay if you enjoy the beach and Crocker Grove for one of the prettiest forest groves in California. Bird Rock is also a great place to stop since there are always animals there, mostly pelicans, cormorants, and sea lions. There are also plenty of harbor seals in the area, and nearby Seal Rock is the best place to spot them with their pups. If you're lucky, you might even see a whale swimming past the coast.
A 17-Mile Drive tour is a great detour if you're taking a trip up or down the Pacific Coast Highway. You can actually enter the drive right from Rt 1, and the loop finishes back in the same place.
If you want to see 17-Mile Drive for yourself and you want to make sure you're hitting all the best spots, we recommend our Scenic 17-Mile Self-Guided Driving Tour.