Carmel-by-the-Sea, often just referred to as Carmel, is one of the prettiest small towns on the California coast. Though it lacks the amenities and attractions of Monterey, its larger neighbor to the north, Carmel is still a popular and worthwhile destination spot in its own right, especially for visitors coming straight from a 17-Mile Drive tour. Pebble Beach is directly north of Carmel-by-the-Sea, and one of the four exits on 17-Mile Drive will deposit tourists directly in Carmel's town center. The town itself is best known for its Mediterranean-style beaches, restaurants, and a variety of famous current and former residents, including Brad Pitt, John Madden, Jack London, and one-time mayor of Carmel Clint Eastwood.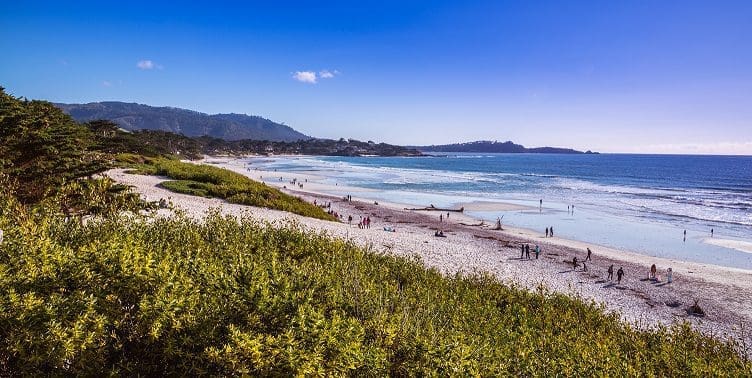 Carmel was founded in 1902, and immediately established a reputation as a haven for artists, poets, and other creatives. By 1910, over half of the town's 500-or-so residents were creatives, who also dominated the earliest city councils. Today, the housing prices in Carmel-by-the-Sea keep out all but the most successful artists, although there are still plenty of creatives who live in town.
Carmel is also known for some idiosyncratic laws and regulations, including an infamous prohibition on wearing high-heeled shoes without a permit. Though the police don't enforce the ban on heels, it remains on the books to protect the city from lawsuits when their irregular sidewalks cause tripping accidents. Carmel also doesn't assign street addresses to the homes there, instead requiring residents to visit a central post office to pick up their daily mail.
Carmel-by-the-Sea is a terrific place to stop at the end of a trip down 17-Mile Drive, fitting in perfectly with the other stops along the way. If you'd like to see the area for yourself, we recommend our Scenic 17-Mile Self-Guided Driving Tour.