If you're taking the I-5 from San Francisco to Los Angeles, then you shouldn't stop anywhere except to get gas and food. We mean no disrespect to the Inland Empire, but it's not exactly the most interesting part of the state. If you're taking the Pacific Coast Highway, on the other hand, there are plenty of interesting places to stop, including beaches, idyllic small towns, and rugged seaside cliffs. The section of the PCH between the Bay Area and Los Angeles is the most beautiful and interesting part and should be highly represented in any Pacific Coast Highway road trip itinerary.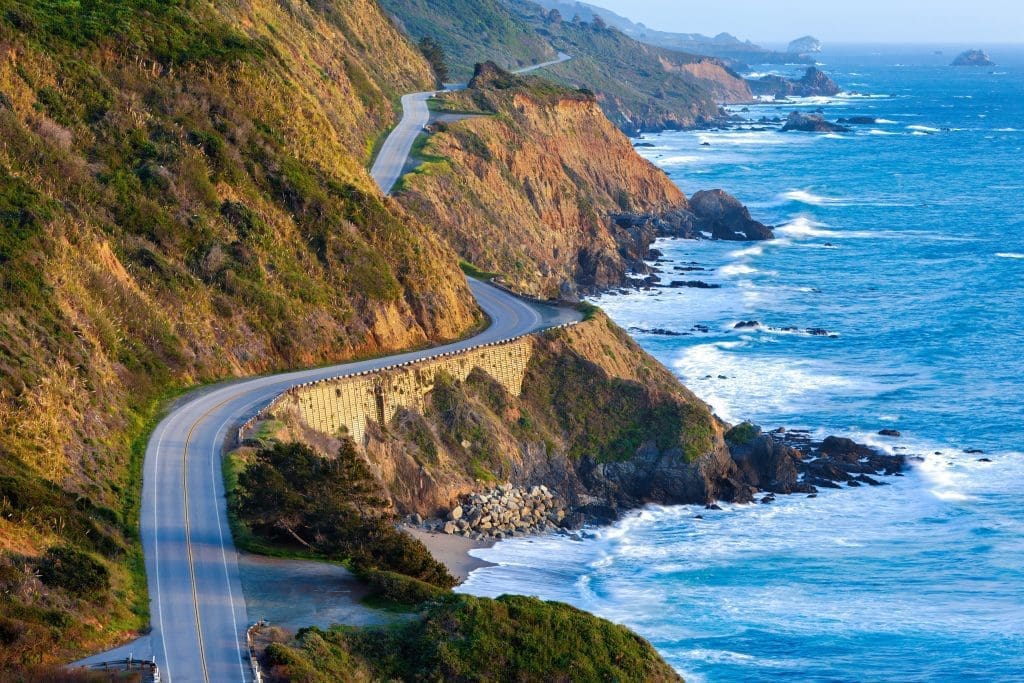 The main attraction of this section of the Pacific Coast Highway is Big Sur, a 90-mile stretch of road located right in the middle between San Francisco and LA. Here, the PCH winds along coastal cliffs nestled in between the Pacific Ocean and the Santa Lucia Mountains, making for rugged natural viewpoints undisturbed by any human development. This section of highway is one of the most famous roads in the world, with the Condé Nast Traveler ranking it right next to NYC's Broadway and the Avenue des Champs-Élysées in Paris. Here are some more ideas on road trips from San Francisco, courtesy of Drivekyte.
The Pacific Coast Highway also runs through plenty of beautiful seaside communities, including Monterey, Carmel-by-the-Sea, Morro Bay, and Santa Barbara. Since the road stays right by the coast for the majority of the drive, there are countless beaches just a short turn away, including the famous ones in Malibu, Santa Monica, and Pismo Beach. Other great stops include Solvang, California's quaint little Danish-style village, Hearst Castle, the former home of William Randolph Hearst and the real-life inspiration for Citizen Kane's Xanadu, and Santa Cruz, the Bay Area's best-kept secret.