While Bryce Canyon doesn't offer ranger-guided tours, there are plenty of private companies that will show you the ins and outs of the national park. You'll have to do a little shopping and compare prices to figure out which Bryce Canyon tour is best for you. Many of these are bus tours, so you won't need to bring your car to the park, but they can be a little crowded. In today's post-Covid world, many visitors are choosing to use self-guided audio tours instead of traditional guided ones so they can go at their own pace, but there are plenty of reasons to give standard tours a try as well.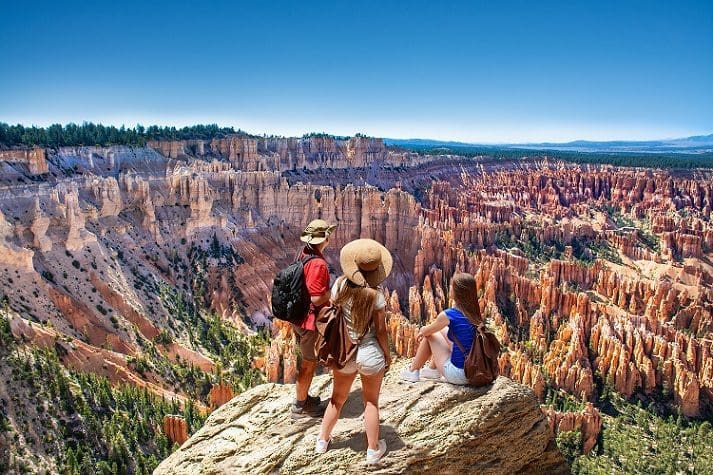 While the rangers won't show you around the park themselves, Bryce Canyon does offer plenty of worthwhile ranger programs. Many of these are educational talks, like the Geology Talks that cover the history of the park's famous stone spires, called "hoodoos." At night, the park offers astronomy programs that involve a short trek out into the canyon. There, a ranger equipped with a laser pointer will educate visitors on the various constellations visible in the night sky. If you're lucky, you can get a spot in one of Bryce Canyon's Full Moon Hikes, the park's most famous program. Only offered during the full moon, these guided hikes take you on a flashlight-free nocturnal adventure through the park. Be warned, the Full Moon Hikes are extremely popular and only occur about once a month on average, so tickets are sold using a lottery system.
If you're interested in taking a tour through Bryce Canyon but you don't want to bother with a traditional guided bus tour, Action Tour Guide offers a Bryce Canyon National Park Self-Guided Driving Tour.