While you won't get a fully guided Zion National Park tour without having to pay a third-party company, the park does offer some other ranger-led activities free of charge. At the visitor center, rangers lead Patio Talks twice a day on a wide variety of subjects, including the park's animals, plant life, history, and even stories and anecdotes from their time in the park. Once a day, there's also a ranger-led walk down the Pa'rus Trail. The hike is accessible for all experience levels and takes about two hours, with plenty of time to stop and discuss sights along the way. Over the summer, the park operates a Nature Center so kids can learn about the geology and wildlife in Zion, although the museum is closed from September to May, so plan accordingly.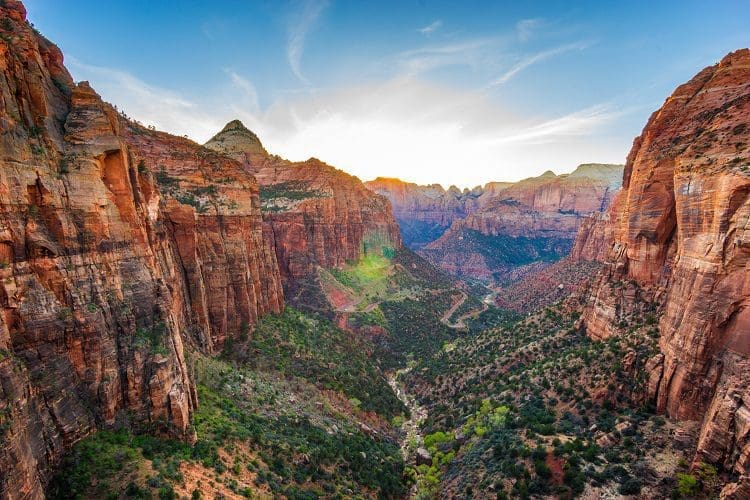 If you do want a more in-depth tour of Zion National Park, there are plenty of options available from outside companies. Most of these will focus on a specific section of the park, like the slot canyons or the Narrows. There are also plenty of opportunities for guided horseback riding, canyoneering, sandboarding, and other activities. The prices for these options can vary pretty wildly, but they tend to start around $100 for more focused tours and go up to $300 or more for longer tours and helicopter rides.
If you want to make sure you're finding all the best spots in the park but you'd prefer to go at your own pace, online self-guided tours are also an attractive option. These tend to be priced closer to $10 or $15 and allow you to take your time and explore the park at your own speed. If you're interested in giving individual tours a try, we offer a Zion National Park Self-Guided Driving Tour.