It's a matter of preference, of course, but we think the best time for a Bryce Canyon tour is between May and September. These months offer the warmest weather and the greatest variety of ranger activities. Unless you're the kind of person who really enjoys the heat, however, we'd recommend trying to avoid July and August, when the daytime temperatures regularly reach the 80s. Those two months also make up the rainy season in Bryce Canyon, with semi-frequent summer showers and afternoon thunderstorms. June, on the other hand, offers average highs of around 75, which means the days will be warm but you can avoid the worst of the desert heat. Visiting in June also means you can avoid the rainy season.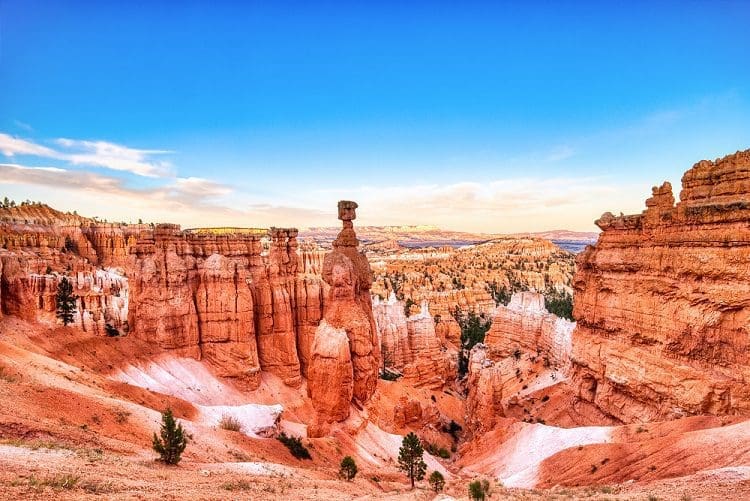 The colder months do have their own charm that should be considered when planning your trip to Bryce Canyon. The park is much less crowded between October and April, and the daytime temperatures tend to range between 40 and 60 degrees Fahrenheit – perfect for those who prefer cooler weather. If you visit during the fall, you'll be treated to the vibrant reds and yellows of the changing leaves, which give the park a whole new look. In the winter, the canyon is transformed by snowfall, making it a little extra beautiful. During these months, the park rangers offer free snowshoe hikes through the winter wonderland. However, keep in mind that the weather during the fall and winter can be fairly volatile, so make sure to check the weather forecast regularly in the days leading up to your trip.
No matter when you visit, the best way to see the canyon without missing anything is to take advantage of our Bryce Canyon National Park Self-Guided Driving Tour.