Because the land is located inside the Navajo Nation, taking a full Monument Valley tour requires you to hire a local tour guide. However, you can take the scenic drive through the park on your own as long as you don't wander too far away from the road. There's still plenty you can see from the 17-mile scenic road that winds through Monument Valley, so it's well worth a trip even if you don't hire a guide to gain access to the off-limits areas.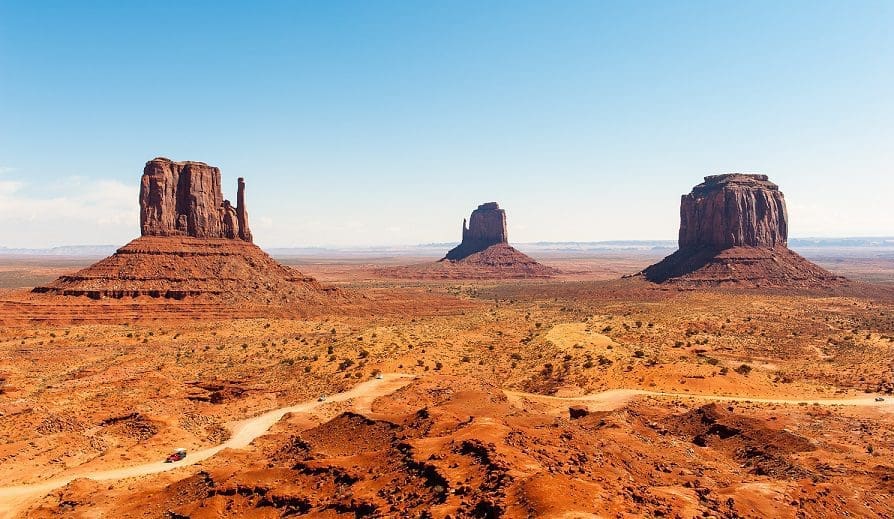 Monument Valley is known for its unique and striking geological formations. Since these towering buttes and spires can easily be viewed from the road, you can fully enjoy the tribal park without paying to get a closer look, although the guided tours are also a terrific way to spend a day. When you first enter Monument Valley, you'll see the Mittens, two iconic buttes that stand next to one another. You might recognize them from any number of classic Hollywood movies, including Stagecoach, The Searchers, and Once Upon a Time in the West. More recently, Monument Valley has been prominently featured in Forrest Gump, The Lone Ranger, and The Ballad of Buster Scruggs. The Mittens were also famously used as the backdrop for the iconic Marlboro Man advertisements of the 1950s.
If you're looking to experience Monument Valley without having to pay for a guided tour, we recommend our own Monument Valley Navajo Tribal Park Self-Guided Driving Tour. The tour will take you all the way through the 17-mile scenic drive, with 35 stops and points of interest along the way. You'll also learn a little bit more about the history of the Navajo people and the park itself, including its Hollywood legacy.