Monument Valley tours are operated solely by members of the Navajo Nation, where the park is located. If you want to see some of the park's geological formations up close, all you have to do is pay a local tour guide to take you there. The Navajo Parks Department website maintains a list of recommended Navajo guides for visitors, so picking one of the options from that list is probably your smartest bet. Wandering around inside the park without a guide would be considered trespassing, so make sure you have one lined up before you arrive if you want to see the off-limits areas. It's also worth noting that, as of this posting in late 2022, the Navajo Nation has a mask mandate for all public spaces within the reservation, including Monument Valley. We highly recommend checking the park website before you visit so you don't run afoul of any local orders.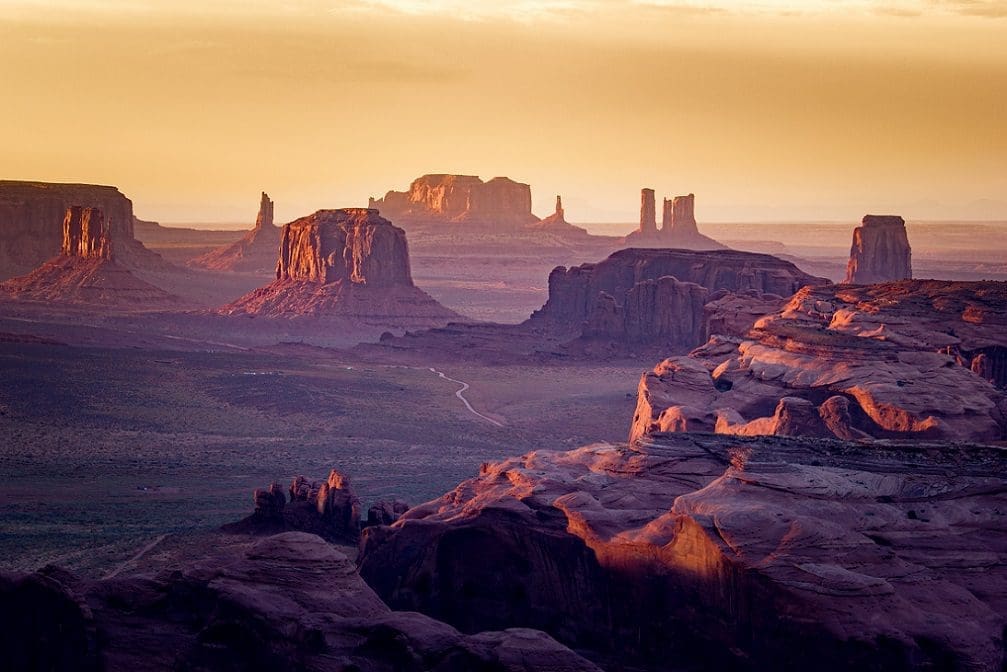 If you'd rather not spend money on a guided tour, you can still see Monument Valley from the comfort of your car. For an $8 entry fee, you can take the 17-mile scenic drive through the park without a guide. You can also park by the side of the road or at any of the attractions along the way as long as you don't wander too far from your vehicle. The unique and stunning geological formations that make Monument Valley so iconic are easily visible from the road, so it's well worth driving through the park even if you don't have a guide to take you on a more in-depth tour.
If you want to take the scenic drive but don't want to miss any points of interest along the way, we recommend using our own Monument Valley Navajo Tribal Park Self-Guided Driving Tour.