Of course, it'll depend on your own personal tastes, but we think a Monument Valley tour is well worth doing, especially if you're interested in the kind of stark geological beauty that the West is known for. The 17-mile scenic loop that runs through the park only costs $8 per person and offers some spectacular views of the rock formations, including some that have been made iconic by decades of Hollywood movies and advertisements. While the loop itself isn't huge, there's more than enough there to take up an entire morning or afternoon with the family.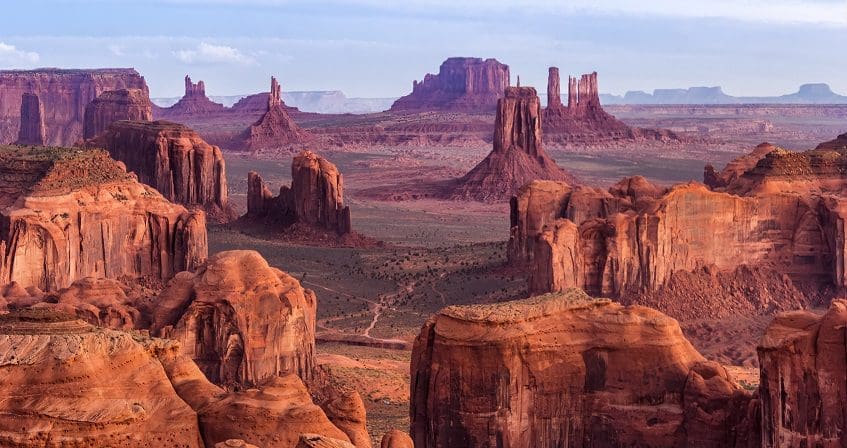 If you want a more in-depth look at Monument Valley, you'll have to hire a local guide to show you around. The land is owned by the Navajo Nation, and visitors are restricted from exploring the park without a tour guide. The cost of these tours can vary depending on how much you want to see, but they're the best way to get the most out of your trip if you're willing to spend the money. You'll get to learn more about the history of the Navajo people and the land, as well as see sites that are typically off-limits to outsiders. If you are planning on taking a guided tour, you can go to the Navajo Parks Service website to find a list of recommended guides. We happen to be big fans of the nighttime tours since the stargazing at Monument Valley is pretty unforgettable, but there are plenty of other great tours as well.
If you'd prefer to stick to the scenic drive and see the park on your own, we recommend using our Monument Valley Navajo Tribal Park Self-Guided Driving Tour.