The situation is a little unusual, so people often wonder if they need to hire a guide for a Monument Valley tour. To quote The Simpsons' Reverend Lovejoy: "Short answer, yes with an if. Long answer, no with a but." If you plan on doing any exploring in the park, then you'll have to hire a local guide to show you around. Monument Valley is located within the Navajo Nation, and since the site holds an important place in traditional Navajo culture, they prefer not to have outsiders poking around. However, the rock formations and buttes in the park are so unique that they've become iconic in mainstream American culture as well, so the tribe offers guided tours for anyone interested in getting a closer look. The Navajo Parks Service website has a list of recommended tour guides, so that's a good place to start if you want a more in-depth visit.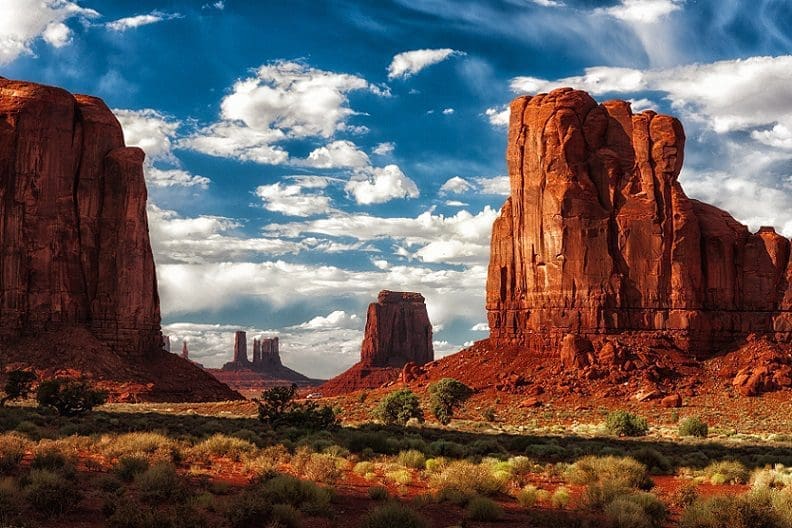 On the other hand, if you'd prefer not to pay for a full tour, a small entry free will grant you unaccompanied access to the 17-mile scenic road that runs through Monument Valley. The most recognizable geological formations are all visible from the road itself, and visitors are welcome to stop at any of the overlooks for a better view. You could easily spend an afternoon driving the entire loop without needing to hire a tour guide, so the answer really depends on how much of the park you'd like to explore – as well as how much you want to spend. Both ways of seeing Monument Valley are well worth your time.
If you decide to drive the scenic loop on your own, we recommend our own Monument Valley Navajo Tribal Park Self-Guided Driving Tour for some extra context and information.