A Monument Valley tour is a great place to take dogs, especially if they enjoy the great outdoors. While national parks tend to have relatively few accommodations for our furry friends, Monument Valley is owned and administered by the Navajo Nation and has its own set of rules. As long as you keep your dogs on a leash and clean up after them, there are plenty of places where you can take them in the park. Dogs are allowed everywhere on the 17-mile Valley Drive that takes you all the way around the park. While visitors aren't allowed to stray too far from the road without a local tour guide, you can still walk the pups around the overlooks and up and down the dirt road without any trouble. If you do decide on a guided tour, the pet accommodations will vary depending on the guide you choose, so make sure to ask if dogs are allowed – some guides welcome them.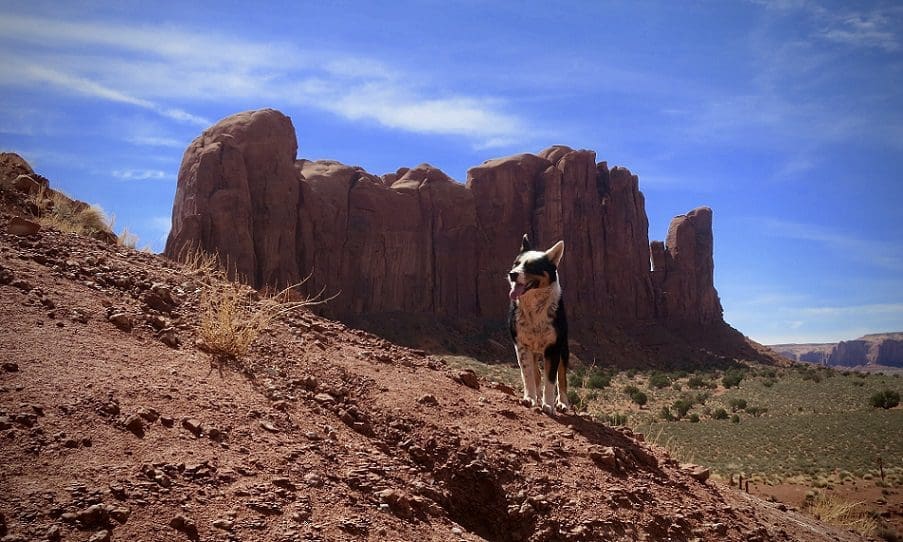 While you can't usually do any exploring on foot without a guide, the one exception to this rule is Wildcat Trail, a four-mile loop that takes you into one of the most scenic parts of Monument Valley. Dogs are allowed on the trail, so you can take them with you as long as you keep them on a leash. Be warned that the hike is moderately strenuous, so make sure you bring plenty of water in case the pups get tired or thirsty. The hike should take between two and three hours, although you're encouraged to set your own pace.
To get the most out of your trip to the park, we also recommend using our own Monument Valley Navajo Tribal Park Self-Guided Driving Tour.