It's nearly impossible to settle on a single view that acts as the highlight of a Bryce Canyon scenic tour since there are so many striking vistas. However, if we had to pick one, we'd probably go with Bryce Point, located on the Amphitheater just a few miles past the visitor center. Bryce Point looks out over the entire bowl of the Amphitheater and offers a great view of the tall rock spires that crowd the bowl, called "hoodoos." If you get to the park very early in the morning, try to head straight to Bryce Point if you can, because it's known for having the most beautiful sunrises in the entire park.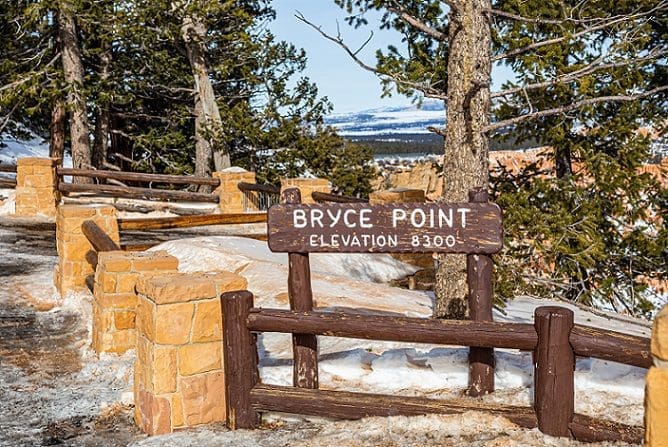 As you drive around the Amphitheater, there are a few other views that you really shouldn't miss. If you're interested in getting a closer look at the hoodoos, Inspiration Point offers you a chance to inspect the formations up close as you look out over the bowl. Make sure you visit Natural Bridge as well for a better look at one of the park's many natural arches. At the north end of the park, Paria View has a few lone hoodoos that face the setting sun, making for great photographs. It's also a terrific spot to look for peregrine falcons, which prefer the more out-of-the-way parts of the park. Finally, Sunrise Point offers some great views of some of Bryce Canyon's most famous rock formations, including Thor's Hammer and the Silent City. The colors of the park's unique Claron Formation are especially vibrant at Sunrise Point as well, which should make for some striking photographs.
To see all these spots and many more, we recommend checking out our very own Bryce Canyon National Park Self-Guided Driving Tour.