People come from all over the country to take a Monument Valley tour because of the unique and iconic beauty of the park's geological formations, which have been popularized by decades of Hollywood movies and advertisements shot in the park. Monument Valley's Hollywood story starts during the late 1920s, in the middle of the Great Depression. The Depression had hit the Navajo community particularly hard, and the tribe was desperate for a new source of income. A local businessman named Harry Goulding traveled to Los Angeles on behalf of the Navajo, and a mixture of persistence and dumb luck allowed him to meet with famous director John Ford. Ford was impressed by Goulding's photographs of Monument Valley, and the rest is history.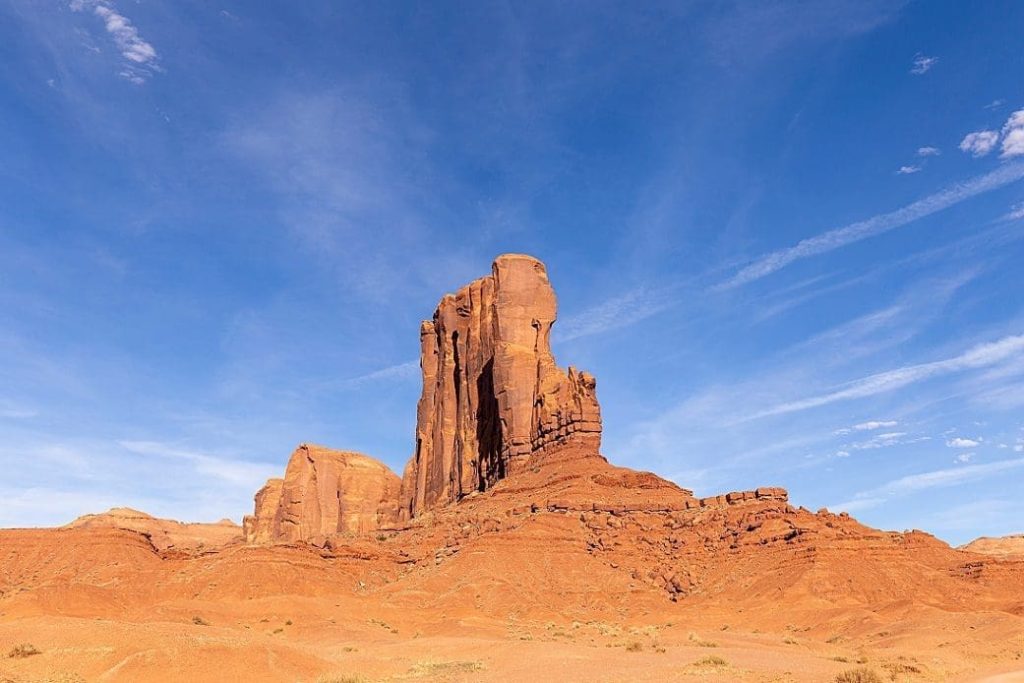 The first film to be shot in Monument Valley was Stagecoach, produced and directed by John Ford. Released in 1939, the film was a critical and commercial hit, revitalizing the western genre and catapulting its lead – a young John Wayne – to stardom. Later in his career, Wayne's macho persona would inspire the famous Marlboro Man cigarette advertisements, which were also shot in Monument Valley. Audiences responded to the striking beauty of Monument Valley's scenery, and Ford would return to the park to shoot several more films, most famously The Searchers. Other westerns were shot there too, including How the West Was Won and Sergio Leone's spaghetti western epic Once Upon a Time in the West.
Though the popularity of the western genre would fade, interest in Monument Valley remained high in the public consciousness. In the 1990s, the park was prominently featured in Back to the Future Part III and Thelma & Louise, but its most famous contemporary appearance was in Forrest Gump. In the film, Monument Valley is where Forrest decides to end his cross-country run, and the hill where that scene was filmed is now called Forrest Gump Point.
To see all these locations, plus more, check out our Monument Valley Self-Guided Driving Tour.